ABC Cancels 'The Mayor' After One Season
Tony Rivetti/ABC
ABC comedy The Mayor starring Brandon Micheal Hall, Lea Michele and Yvette Nicole Brown has been canceled after one season.
The network has pulled the series from its Tuesday 9:30 p.m. time slot which will now be filled with reruns of Modern Family, Entertainment Weekly reported.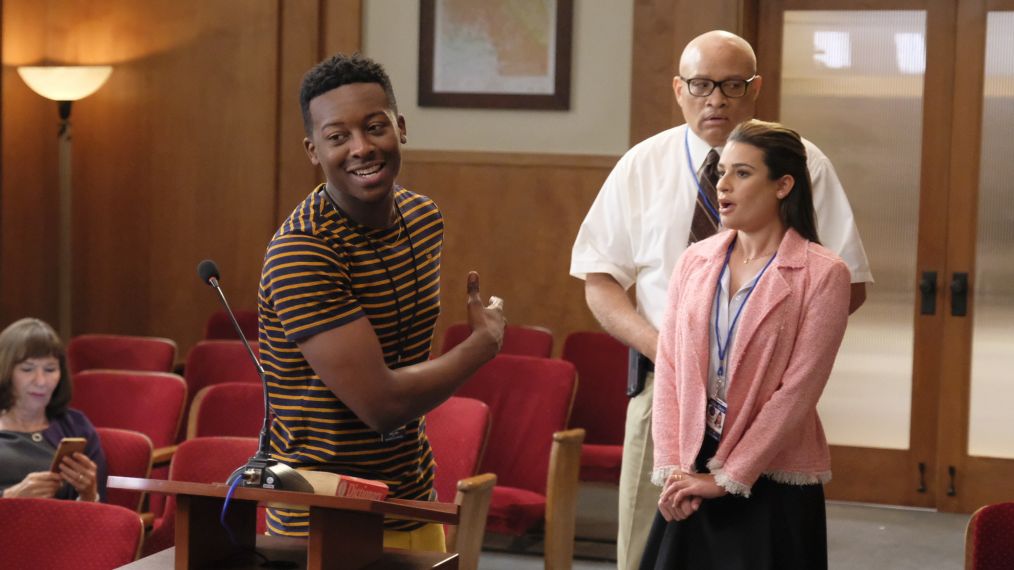 ABC's new sitcom about an accidental politician is a charismatic winner, but despite Jason Ritter's considerable charms, 'Kevin (Probably) Saves the World' never achieves liftoff.
Nine episodes of The Mayor have already been aired. The show was originally slated to return from midseason hiatus on Jan. 9 with four remaining episodes, Variety reported.
ABC has no plans to broadcast the remaining episodes.
The Mayor followed an aspiring rapper (Hall) who becomes mayor of his hometown after entering into an election as part of a publicity stunt. Michele starred as a former classmate and the mayor's chief-of-staff with Brown as the title character's mother.
By Wade Sheridan
Originally published in UPI Entertainment News.