Paul Reiser and Helen Hunt in Talks for 'Mad About You' Revival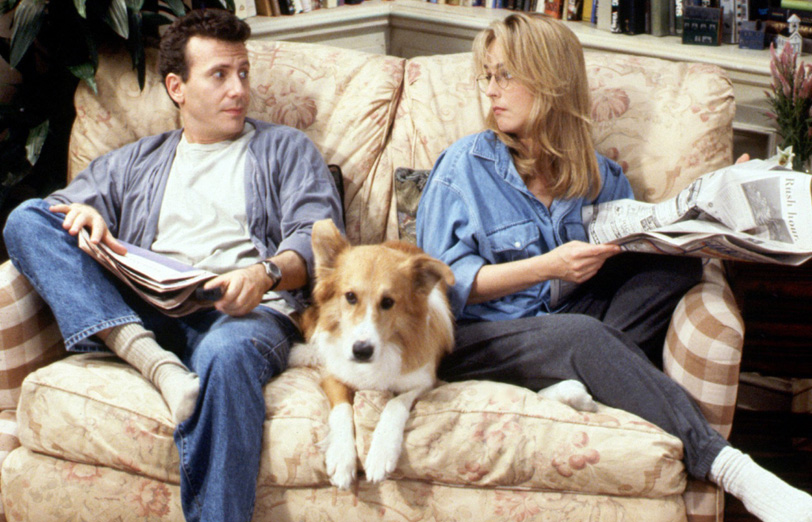 TriStar Pictures/Everett Collection
Paul Reiser and Helen Hunt in a scene from the original Mad About You run
Sony Pictures Television is developing a Mad About You revival with original stars Paul Reiser and Helen Hunt in talks to return.
The revival is being developed as a limited series focusing on Paul (Reiser) and Jamie (Hunt), dealing with empty nest syndrome as their 17-year-old daughter, Mabel, heads off to college, TV Line reported.
Reiser co-created Mad About You with Danny Jacobson. The sitcom ran for seven seasons on NBC from 1992 to 1999 and won multiple Emmy and Golden Globe awards.
'The Office's' possible revival is keeping fans' hopes alive for other comedy favorites.
The show followed married couple Paul and Jamie Buchman as they lived their daily lives. Anne Ramsay, Leila Kenzle, John Pankow and Richard Kind also starred.
"I always said no to a reunion or a reboot and now that everybody keeps asking, it's possible...I always said if there's a reason for it, if there's a story to tell," Reiser told E! News previously about bringing back Mad About You.
"I'm open to it if we come up with a great idea and if America needs it...If there's a want, if there's a demand, we'll see."
By Wade Sheridan
Originally published in UPI Entertainment News.