Michael Peña, Diego Luna to Star in 'Narcos' Season 4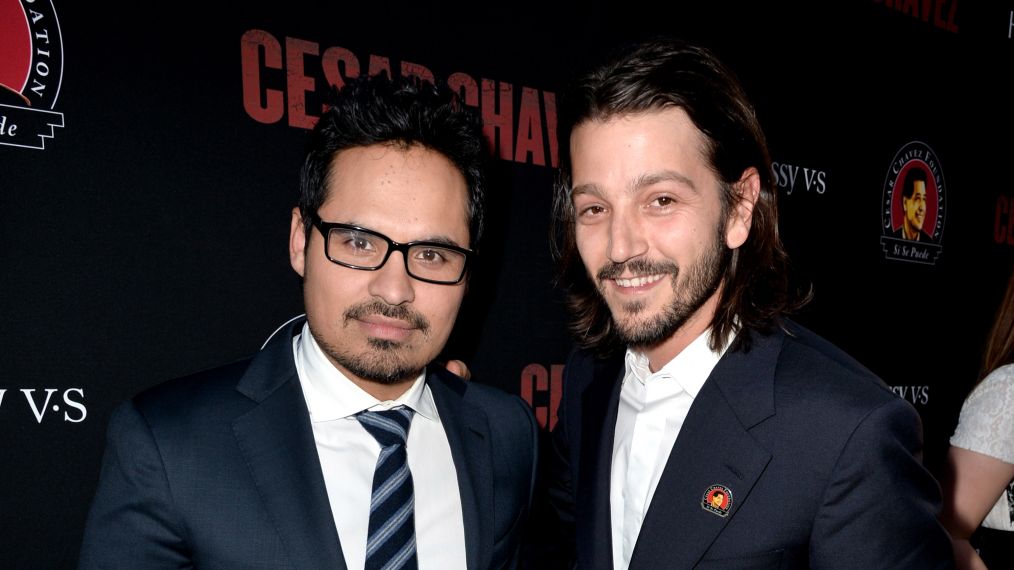 Kevin Winter/Getty Images
Narcos has enlisted Michael Peña and Diego Luna for Season 4.
The 41-year-old American actor and 37-year-old Mexican star will star as series regulars in a new season of the Netflix drama, according to Variety.
The Hollywood Reporter said details about Peña and Luna's characters are being kept under wraps. The new season will take place in Mexico and explore the Guadalajara cartel, with production underway in Mexico City.
Start the New Year right, stay warm with these new Netflix titles while it's chilly out.
The first two seasons of Narcos were filmed in Columbia and followed drug boss Pablo Escobar (Wagner Moura) and DEA agent Javier Pena (Pedro Pascal). Season 3 centered on Pena as he dealt with Escobar's successors.
Netflix confirmed in a tweet Tuesday that Season 4 will be set in Guadalajara. The post was accompanied by a new version of the show's theme song.
"Guadalajara is not only the birthplace of mariachi and tequila, it's also the home of the newest season of Narcos. Coming 2018," the streaming site wrote.
By Annie Martin
Originally published in UPI Entertainment News.