Ex-'Bachelorette' Producer Suing Warner Bros. For Sexual Harassment
Becky Steenhoek, a former producer on ABC's hit show, The Bachelorette, has filed a lawsuit against the show's production studio Warner Bros. alleging she was sexually harassed on set.
In an interview with The Los Angeles Times, she said she was exposed to "pervasive and persistent sexual inquiries and language" while filming the 2016 season of the reality-TV dating show (when JoJo Fletcher was The Bachelorette).
Steenhoek is also suing five producers: Elan Gale, Bennett Graebner, Peter Scalettar, Jacqueline "Naz" Perez and Caitlin Stapleton, claiming they asked her graphic questions about her sex life.
Steenhoek said other producers were aware she was visibly uncomfortable "because they did make comments like, 'Oh, Becky's blushing,' or 'Her ears are probably burning.'"
"It was a bit of a theme that carried on throughout the season … it was a fun time for them to see me get embarrassed," she added.
Steenhoek admitted she knows the show largely revolves around sex and intimacy. "I know what the show is about — that they push boundaries, have sex in the fantasy suite and there's discussion about those things," she said. "However, I didn't think that as a crew member that I would be asked those really intimate questions. I'm not a contestant on the show. I didn't sign a contract basically signing my life over to the producers."
Warner Bros. has since released a statement: "We take all allegations of workplace harassment very seriously. These allegations were brought to our attention and were thoroughly investigated earlier this year. Our findings did not support the plaintiff's characterization of the events claimed to have taken place, which is why we are disappointed by the filing of this lawsuit."
See Also
The 'Wisdom of the Crowd' actor has been accused a inappropriately touching a guest star during his time on HBO's 'Entourage.'
On November 3, Steenhoek sat down with Megyn Kelly to explain what went on behind the scenes. She said she was asked by executive producers and her supervisor if she ever had "anal or oral sex" or "shaved myself."
Watch the interview below: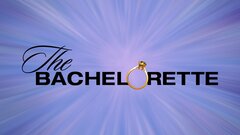 Powered by