College Basketball Is Here After a Rocky Off-Season
Kevin C. Cox/Getty Images
NCAA basketball season is here, and 50,000 runners take on 26.2 miles of the Big Apple.
College Basketball
It's been a tumultuous off-season in college basketball, with 2017 NCAA champion North Carolina barely escaping sanctions for academic fraud and Louisville head coach Rick Pitino getting fired in the aftermath of an FBI investigation into a bribery scandal. While institutions wrangle with the integrity of the game, student athletes will settle things on the basketball court. Early season matchups on November 10 include Texas A&M vs. West Virginia at the Armed Forces Classic from Ramstein Air Base in Germany (6/5c, ESPN), Northern Iowa in Chapel Hill to face Joel Berry II (Update: Berry injured himself in a very unusual way) and North Carolina (7/6c, ESPNU), Tennessee State at Kansas (9/8c, ESPNU) and Georgia Tech vs. UCLA in Shanghai (11:30/10:30c, ESPN).
NFL Football
Top primetime NFL action includes the Denver Broncos taking on Alex Smith and the Kansas City Chiefs (October 30, 8:15/7:15c, ESPN) and an NFC West clash with the Seattle Seahawks at the Arizona Cardinals (November 9, 8:20/7:20c, NBC and NFL Network).
World Series Baseball
Will the Houston Astros and L.A. Dodgers go down to the wire? Fox airs Game 6 (October 31, 8/7c) and, if necessary, Game 7 (November 1, 8/7c) from Dodger Stadium.
NHL Hockey
A November 1 NHL doubleheader on NBCSN features the Philadelphia Flyers at Patrick Kane's Chicago Blackhawks (8/7c) and the Nashville Predators at the San Jose Sharks (10:30/9:30c).
College Football
Games worth checking out on the college pigskin slate include Wake Forest at Notre Dame (November 4, 3:30/2:30c, NBC) and a primetime Pac-12 matchup with Washington at Stanford (November 10, 10:30/9:30c, Fox Sports 1).
Can't wait for ESPN's '30 for 30' on Ric Flair? Here are seven other pro-wrestling documentaries to hold you over.
TCS New York City Marathon
(November 5, 9am/8c, ESPN2) The world's biggest marathon starts in Staten Island, winds its way through all five boroughs and finishes in Central Park.
NASCAR Playoffs
The Monster Energy NASCAR Cup Series playoffs Round of 8 concludes with races taking place in Texas (November 5, 2/1c, NBCSN) and Phoenix (November 12, 2:30/1:30c, NBC), after which only four drivers remain eligible for the championship.
Figure Skating
The 2017 ISU Grand Prix of Figure Skating Series season continues on NBC with the Skate Canada International (November 5, 3:30/2:30c), the Cup of China (November 5, 4:30/3:30c) and the NHK Trophy (November 11, 1:30/12:30c).
NBA Basketball
TNT's Thursday night NBA doubleheader on November 9 has LeBron James and the Cleveland Cavaliers heading to Houston to face Chris Paul and the Rockets (8/7c), followed by Paul George and the Oklahoma City Thunder at the Denver Nuggets (10:30/9:30c).
Women's Soccer
It's the USA vs. Canada as the U.S. Women's National Team plays friendly matches against Canada in Vancouver (November 9, 10/9c, ESPN2) and San Jose (November 12, 9/8c, Fox Sports 1).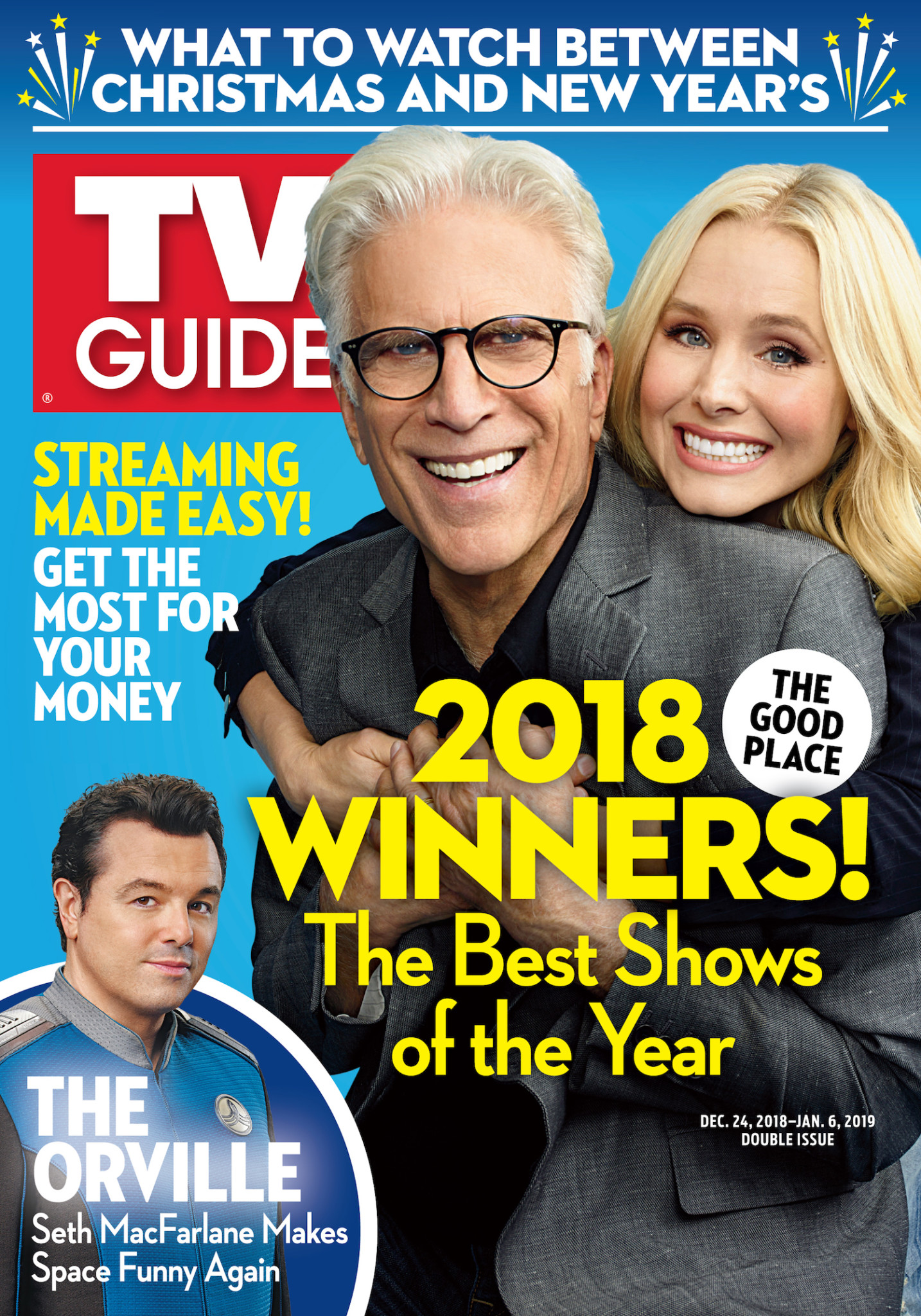 This article also appeared in the Oct. 30- Nov. 12 issue of TV Guide Magazine.