Anne Heche: My Life on TV
Lewis Jacobs/NBC
Good times and bum times, Anne Heche has seen 'em all and she's still here. Now starring in the NBC drama The Brave (Mondays, 10/9c) as Defense Intelligence Agency deputy director Patricia Campbell, this feisty, sometimes controversial star—who let it all hang out in her 2001 memoir, Call Me Crazy—finds herself at a career pinnacle. "Patricia is the most wise, awake woman I've ever played," Heche says. "I could not have taken on this role until now. It's as if all my other jobs were preparation for this one." Here's a look at the marvelous lead-up.
ANOTHER WORLD (NBC, 1987–91) Heche literally made her acting debut in the daytime suds (her first scene was in a bubble bath!) and went on to win an Emmy as twins Vicky and Marley Hudson. "I was so broke and clueless that I auditioned in the Bahama Mama T-shirt I got on vacation," recalls Heche (right, with Charles Grant). "That show saved me from a destructive relationship with my mom and gave me a foundation and a future."
ALLY McBEAL (Fox, 2001) Creator David E. Kelley cast her on his dramedy as Melanie West, a schoolteacher with Tourette syndrome. "He also hired Robert Downey Jr. that season, giving us jobs when no one else would," Heche says. "David loved to pick actors who were notorious in the tabloids for being wrongdoers and remind the public of their talent and humanity."
 MEN IN TREES (ABC, 2006–08) Heche was a delight in the rom-com series as Marin Frist, a relationship guru who fled New York for Alaska after discovering her fiancé cheated. "She thought she knew it all and then got toppled by the universe," Heche says. "It was fun and I could so relate: How can you help others when you can't help yourself?" Heche ended up finding love—onscreen and off—with costar James Tupper.
The actress takes on a new challenge in USA's Dig.
HUNG (HBO, 2009–11) Jessica Haxon split from her prodigiously endowed but dead-broke hubby only to marry a wealthy schlub. She was just as miserable in the new marriage. "Jessica simply couldn't evolve," Heche says of her character in the drama. "She was the cheerleader who never grew up."
SAVE ME (NBC, 2013) A near-death experience (she choked on a sandwich) had sitcom character Beth Harper convinced she could talk to God. "She was determined to stay on her path no matter what anyone thought," Heche says. "NBC wanted me because they knew I was willing to take on the show's big argument: 'Who are you to call me nuts?'"
THE BRAVE (NBC, 2017–) Campbell has made the ultimate sacrifice—her child was killed during combat in Afghanistan—yet she is focused on guiding her special-ops team through high-risk missions around the world. "Patricia buries her sadness and puts the protection of life above all else," Heche says. "It's like she's the voice of the planet, asking us all, 'Are you here to serve others—or just here for yourself?'"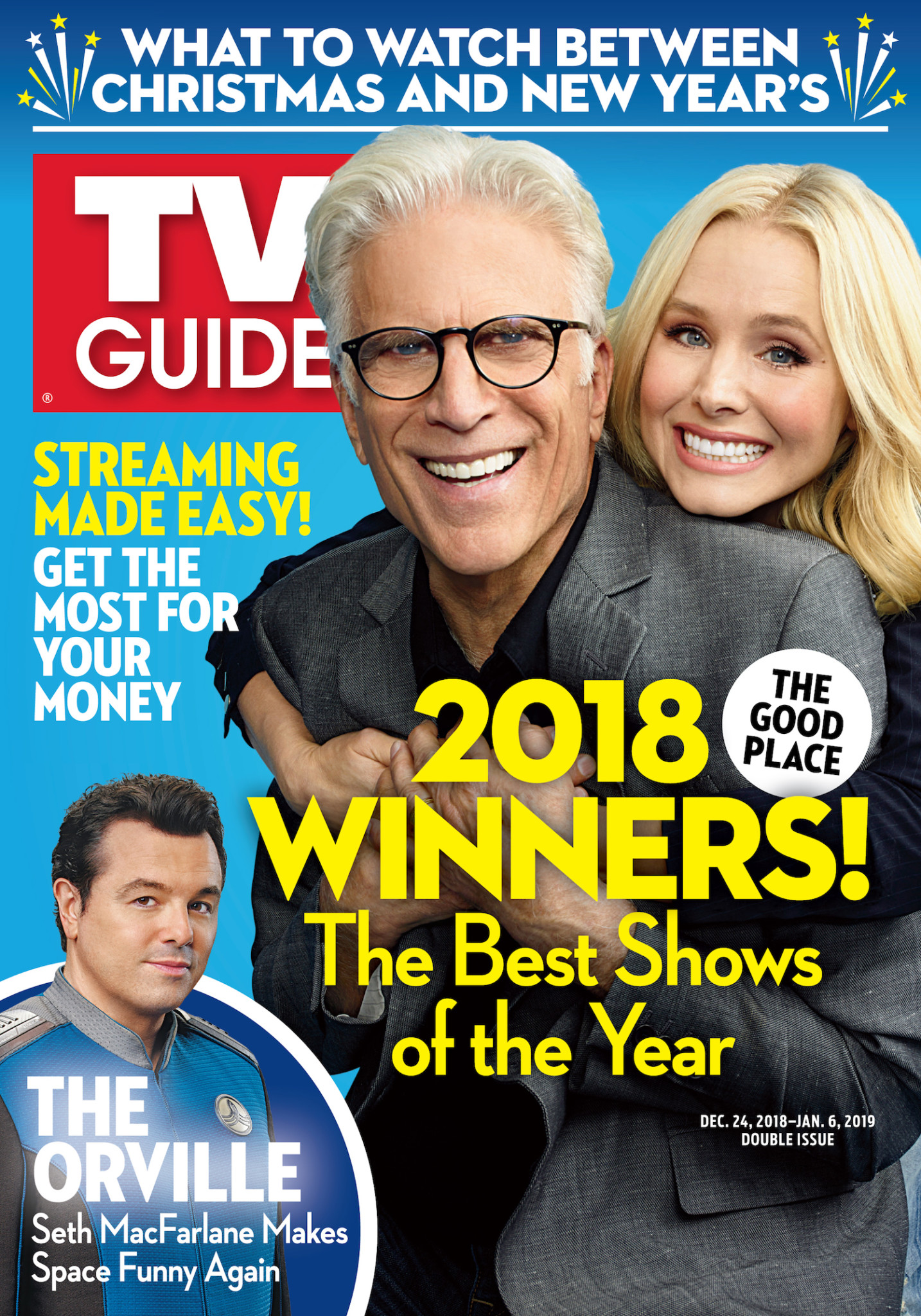 This article also appeared in the Oct. 30- Nov. 12 issue of TV Guide Magazine.