Isa Dick Hackett Says Current 'Philip K. Dick Fever' Is 'Astounding'
Amazon
Isa Dick Hackett said she never thought she'd see the day when she would be promoting a film and two television series based on her late father Philip K. Dick's sci-fi stories.
Hackett talked to reporters at New York Comic Con last weekend, just as Blade Runner 2049—the sequel to 1982's Blade Runner—was released in theaters. Season 3 of The Man in the High Castle and Season 1 of the anthology series Philip K. Dick's Electric Dreams are also set to premiere soon on Amazon Prime.
"We walked out of a theater, with three people in the theater, and they closed the curtains on the dedication to [my father.] And we walked out and I just started crying. I said to my mom, 'Nobody will ever make another one of my dad's books or stories ever again for anything.' ... It was all sad and terrible. So, fast forward 35 years later. As you can imagine, it was really astounding to have all of this Philip K. Dick fever right now."
Asked by UPI if she thought her father -- who died after a stroke in 1982 at the age of 53—was ahead of his time and the world just needed to catch up to his ideas, Hackett replied: "I think what people assumed was his paranoid thinking is kind of our reality now.
The anthology series features an all star cast, including Steve Buscemi, Bryan Cranston, Maura Tierney, Janelle Monae and Terrence Howard .
"... His contemporaries were really great at being able to really dramatize and find the current state of things and they were really great observers about all of that. That wasn't him," she said, explaining how her dad focused on the future and what consequences there might be to man's advances.
"In the time [he wrote the stories], it was just sort of like, 'OK, he is really paranoid,' but it's all happening," she continued. "I keep thinking, too, about his obsession with reality, the nature of reality and realities folding in on one another. We have a president who is inventing his own reality right now. I think: 'Oh, my God, he would be the perfect character if my father was alive. If he could only see this.' Obviously, I think the sort of existential questions are universal and maybe we are thinking about them more and the movies drive interest in the books, which drives interest in the movies. So, there is a whole synergy there."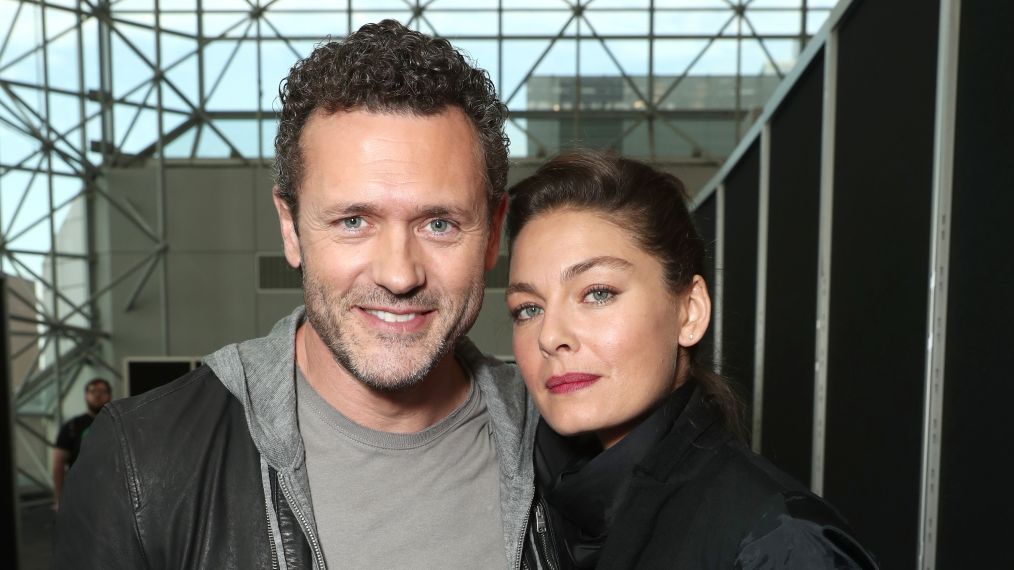 Amazon's alternate-history thriller, 'The Man in the High Castle,' returns for a third season with more spies, more resistance and a lot more science fiction.
Hackett made headlines Thursday when a sexual harassment allegation she lodged against Amazon Studios head Roy Price two years ago eventually led to his suspension this week. News outlets have focused on sexual abuse and harassment in the entertainment industry since more than two dozen women have come forward to claim producer Harvey Weinstein mistreated them over a course of more than 20 years.
By Karen Butler
Originally published in UPI Entertainment News.