Who Gets Gut-Wrenching News on the Bones Fall Finale? (VIDEO)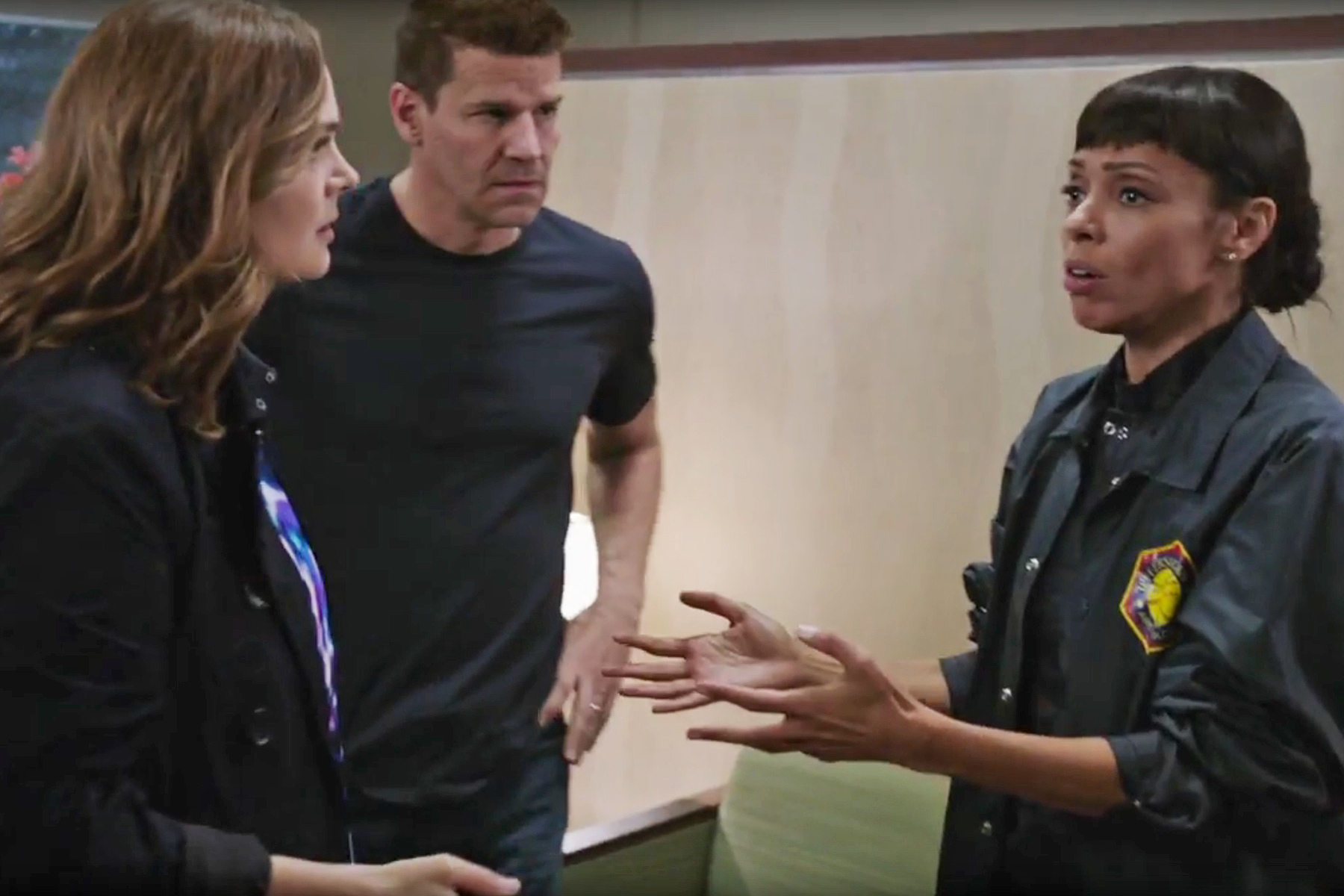 Bones' two-part fall finale starts off light in the first hoour—with an undercover excursion in the Wild West—but things quickly take a dark, dark twist.
In the second hour, "The Doom in the Boom," a routine crime scene investigation takes a tragic turn...and some important members of Team Jeffersonian get hit.
In an exclusive scene from the episode, Booth (David Boreanaz), Brennan (Emily Deschanel) and Angela (Michaela Conlin) get bad news from Cam (Tamara Taylor).
The Bones fall finale airs tonight at 8/7c on Fox. Make sure to check back on TVInsider after the episodes air to find out what comes next.