What's Streaming on Netflix, Amazon, and Hulu? 'White Gold,' 'Freakish,' 'Red Oaks' and More
Netflix
White Gold
Season 1, Available now, Netflix
Double glazing. Insulated panes. Breakproof glass. Are we turning you on yet? Gossip Girl's Ed Westwick (center, with James Buckley and Joe Thomas) just might. He plays irrepressible (and irresponsible) window salesman Vincent Swan in this BBC comedy set in beachfront Essex, England, circa 1983.
Broken
Series Premiere, Wednesday, Oct. 18, BritBox
Game of Thrones star Sean Bean leads this British drama as veteran priest Michael Kerrigan. The father's dedication to his Northern English flock is unquestionable. His faith, however, will be put to a major test after a seemingly small decision to not answer the phone just-this-once results in a big tragedy for one of his parishioners.
Patton Oswalt: Annihilation
Stand-up Premiere, Tuesday, Oct. 17, Netflix
The King of Queens' Patton Oswalt takes the stage at Chicago's Athenaeum Theatre to talk modern politics and Twitter angst—and open up about using laughter to combat his grief following the unexpected death of his wife last year.
Get ready for 'Mind Hunter' and 'Stranger Things.'
Freakish
Season Premiere, Season 2, Wednesday, Oct. 18, Hulu
Grover (Leo Howard) and Violet (Liza Koshy) can't whine about getting detention, since it saved them from the zombie outbreak caused by a nearby chemical explosion. But when other survivors move in on their safe house…well, we've all seen The Walking Dead.
Present Laughter
Available now, BroadwayHD
The Noël Coward revival starring Kevin Kline and Cobie Smulders, is among the recent productions on this streaming service for stage buffs. Also don't miss Orlando Bloom in Romeo and Juliet and Andrew Rannells in Falsettos.
1922
Movie Premiere, Friday, Oct. 20, Netflix
One thing we know for sure: A Nebraskan rancher (Thomas Jane) who conspires to murder his nagging wife is never going to get a fairy-tale ending. Add that to the fact that Stephen King wrote the source novel and you know he's in for a cruel twist.
Red Oaks
Season Premiere, Season 3, Friday, Oct. 20, Amazon
Aspiring filmmaker David (Craig Roberts) finally ditches his parents' Jersey digs and moves to Manhattan for the comedy's last season. But don't give him too many kudos. Mom (Jennifer Grey) and dad (Richard Kind) are still just a hop, skip and tunnel away.
Life, love and politics inside a country club continue to be explored in the Amazon comedy.
Haters Back Off
Season Premiere, Season 2, Friday, Oct. 20, Netflix
Overly lipsticked teen Miranda Sings (Colleen Ballinger) continues to pursue what she thinks is her God-given right to fame in this outrageous comedy. News flash: Her singing and spelling haven't improved a bit. Like, at all. For realz.
Also Streaming
Hulu
30 Rock, Complete series, Available now
Will & Grace, Complete series, Available now
Too Funny to Fail, Oct. 21
Arrival, Oct. 28
Catfish, Season 6, Oct. 29
Netflix
Cleverman, Season 2, Available now
The Mist, Season 1, Oct. 24
Joan Didion: The Center Will Not Hold, Oct. 27
Stranger Things, Season 2, Oct. 27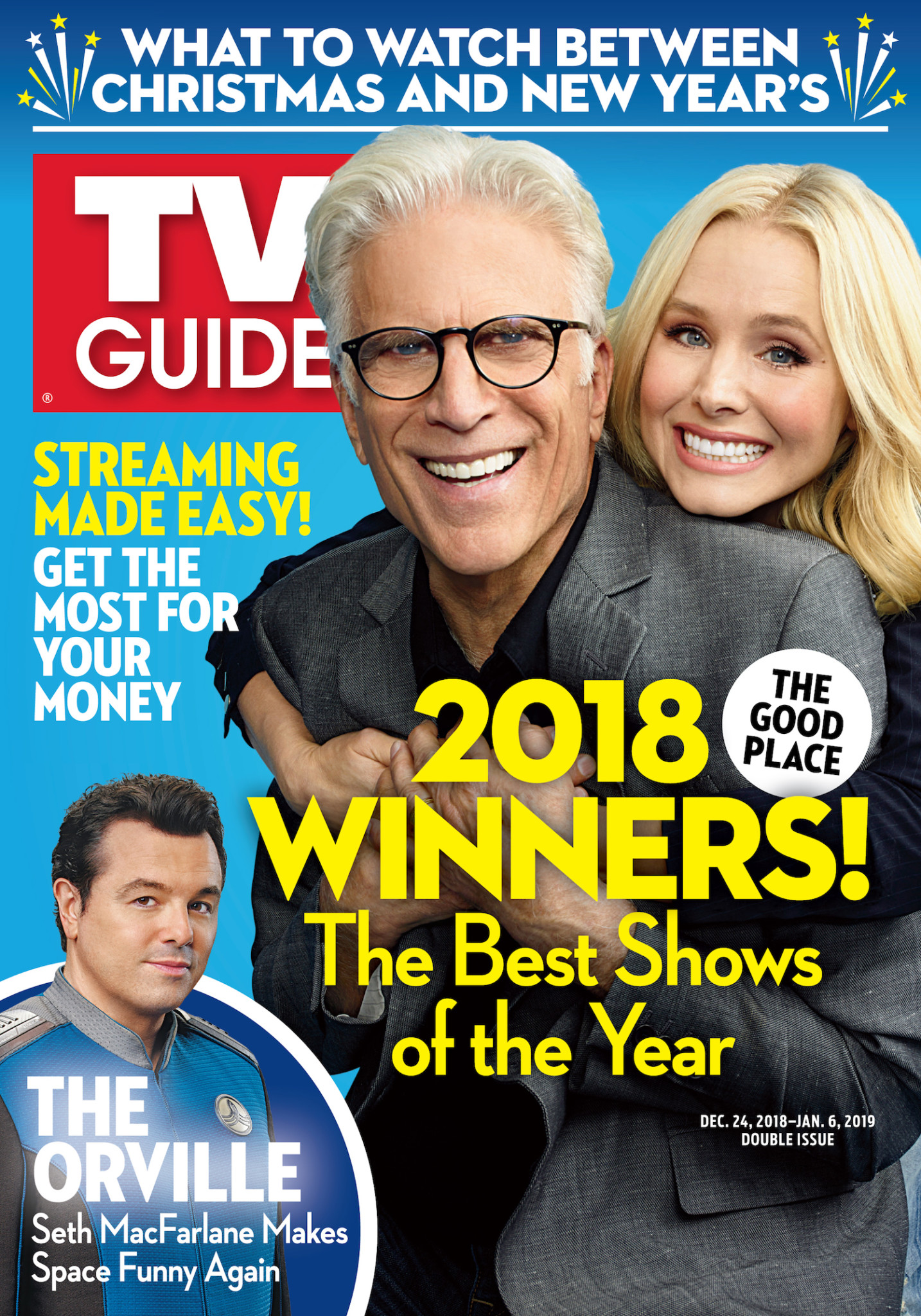 This article also appeared in the Oct. 16-29 issue of TV Guide Magazine.