What's Next in October Sports: NBA Jumpstart, Football, and the World Series
Tony Dejak/AP
The NBA scores an earlier start to the season, and the World Series gets underway.
NBA Basketball
In an effort to avoid games on consecutive nights—and worse, those brutal four-games-in-five-nights stretches—the NBA tips off its regular season a week earlier than in years past. The extended season means your favorite players are less likely to sit out due to aches, pains and general soreness. Expect everyone to be ready to go on opening night (October 17, TNT), when the Boston Celtics visit LeBron James and the Cleveland Cavaliers in an Eastern Conference finals rematch (8/7c), followed by Stephen Curry's Golden State Warriors getting their championship rings as they host the Houston Rockets (10:30/9:30c). ESPN's NBA slate begins the following night with the Philadelphia 76ers at the Washington Wizards (7/6c) and the Minnesota Timberwolves at the San Antonio Spurs (9:30/8:30c).
Check out a complete NBA 2017-18 regular-season TV schedule for nationally televised games on TNT, ESPN/ABC and NBA TV.
NHL Hockey
NBCSN's NHL "Wednesday Night Rivalry" games are the Chicago Blackhawks at the St. Louis Blues (October 18, 8/7c) and the Buffalo Sabres at the Columbus Blue Jackets (October 25, 8/7c).
Women's Soccer
USA vs. Korea Republic: The U.S. Women's National Team plays friendly matches vs. Korea Republic in both New Orleans (October 19, 8/7c, Fox Sports 1) and Cary, North Carolina (October 22, 2/1c, ESPN).
College Football
Great college football rivalries are showcased with USC at Notre Dame (October 21, 7:30/6:30c, NBC), Penn State at Ohio State (October 28, 3:30/2:30c, Fox) and Georgia vs. Florida in Jacksonville (October 28, 3:30/2:30c, CBS).
Figure Skating
Rostelecom Cup (October 22, noon/11 am c, NBC): The 2017 ISU Grand Prix of Figure Skating Series season begins with the Rostelecom Cup in Moscow.
F1 United States Grand Prix
The Formula One series makes its Stateside stop in Austin, Texas (October 22, 3/2c, NBC).
NASCAR Playoffs
The Monster Energy NASCAR Cup Series playoffs Round of 12 ends with the Hollywood Casino 400 from Kansas Speedway (October 22, 3/2c, NBCSN), after which four drivers are eliminated from championship contention. The Round of 8 begins at Martinsville Speedway (October 29, 3/2c, NBCSN).
NFL Football
It's a flexible schedule week for NBC's Sunday Night Football, but there's zero chance of swapping a Super Bowl rematch between the Atlanta Falcons and New England Patriots in Foxborough, Massachusetts (October 22, 8:20/7:20c). Other top primetime games include Kansas City at Oakland (October 19, 8:20/7:20c, CBS and NFL Network) and Washington at Philadelphia (October 23, 8:15/7:15c, ESPN).
World Series
Will we get another epic Fall Classic? World Series Game 1 (October 24, 8/7c, Fox) is at the home park of the league champion with the better regular-season record.
Golf
WGC-HSBC Champions (First Round, October 25, 10/9c, Golf Channel): Sheshan International Golf Club in Shanghai is the site of the fourth and final World Golf Championships tournament of 2017.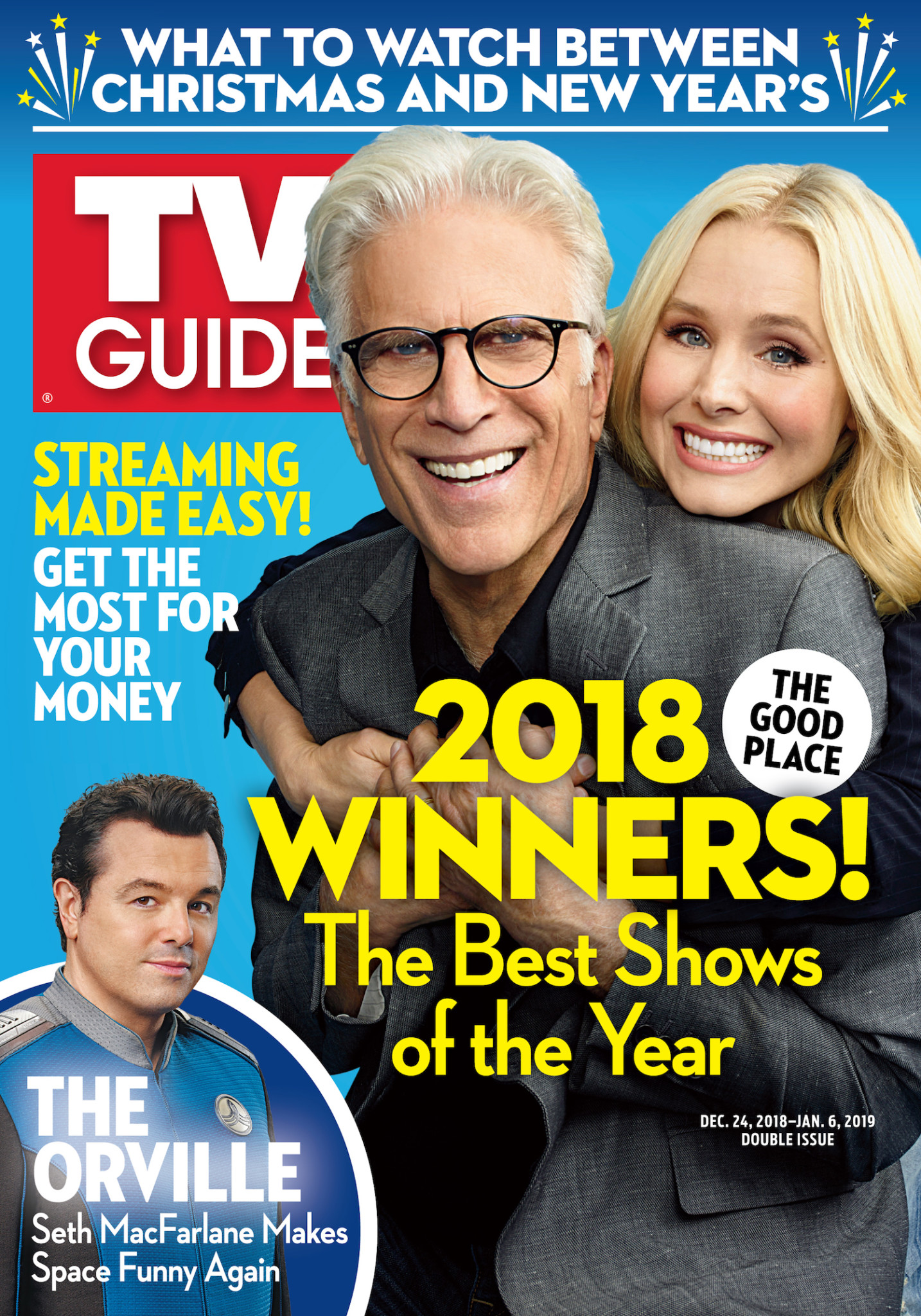 This article also appeared in the Oct. 16-29 issue of TV Guide Magazine.