First Look: 'Jane the Virgin' Has a Telenovela Thanksgiving (PHOTO)
It should be noted that this Monday's episode of Jane the Virgin will feature a glorious Thanksgiving feast, as depicted in this exclusive first look.
Many a plot thread will unravel in the episode (airing Nov. 16 at 9/8c on The CW) as Jane and Rafael begin estate planning for Mateo, Jane starts grad school and Rogelio decides to start a new show. Elsewhere, Michael continues the hunt for Sin Rostro and Petra tries to get her mother out of prison. But, by the end of the episode, everything will culminate with a Thanksgiving scene at the Villanuevas. Of course, this might not be your typical holiday meal.
RELATED: Inside the Sunny Set of Jane the Virgin | (Video) The Jane Cast Reveals Their Hidden Talents
"There is a plot point about to knock on the door," says showrunner Jennie Urman of this scene. "But I can't tell you about that!"
And if you're having déjà vu—don't worry, you're not mistaken. In this season's third episode, Jane had a not-so-great fantasy of Thanksgiving that involved Petra…and a turkey baster. According to Urman, the crew intentionally tried to make everyone's clothing in the upcoming dinner scene the same color palette as that vision.
Happy Thanksgiving?
Jane the Virgin, Monday, Nov. 16, 9/8c, The CW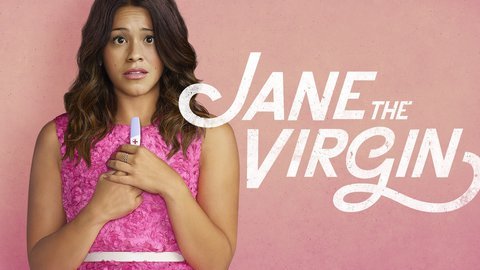 Powered by