Jason Aldean Opens 'Saturday Night Live' With Tom Petty's 'Won't Back Down'
Will Heath/NBC
Country music star Jason Aldean opened this weekend's edition of Saturday Night Live by singing "I Won't Back Down," an anthem by Tom Petty, who died last Monday.
"This week, we witnessed one of the worst tragedies in American history," Aldean said about the mass shooting at a Las Vegas music festival where he was performing on Oct. 1.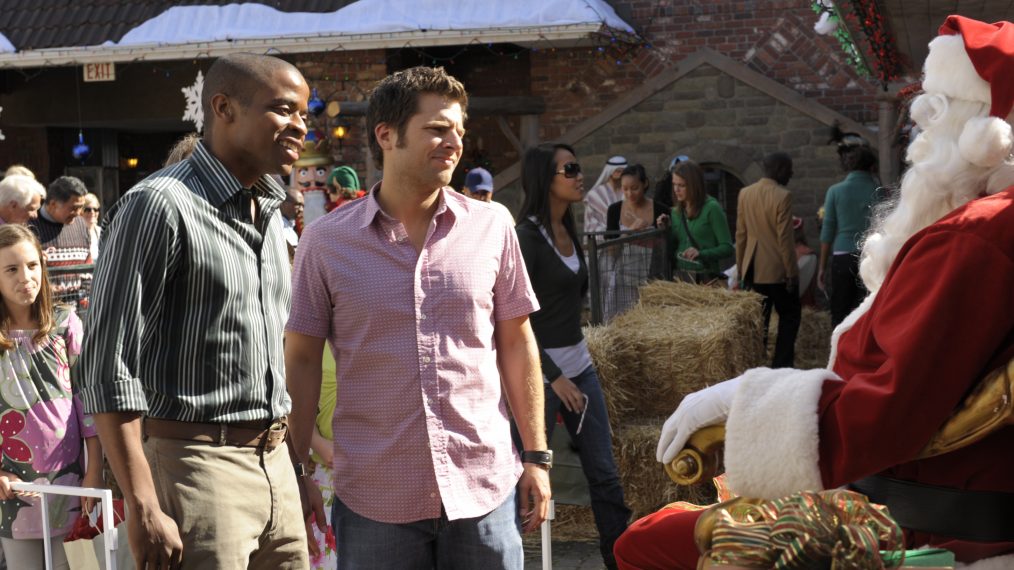 The date was announced at New York Comic Con. Plus, John Cena will make his 'Psych' return!
"Like everyone, I'm struggling to understand what happened that night and how to pick up the pieces and start to heal. So many people are hurting. There are children, parents, brothers, sisters, friends—they are all part of our family. So, I want to say to them: We hurt for you and we hurt with you. You can be sure we are going to walk through these tough times together, every step of the way. Because when America is at its best, our bond and our spirit are unbreakable."
Fifty-eight people were killed and hundreds were hurt when Stephen Paddock opened fire from his 32nd floor hotel room window. As police closed in on him, he reportedly turned his gun on himself.
.@Jason_Aldean opens tonight's show performing "I Won't Back Down" by Tom Petty: https://t.co/qnYOCAdmUI #SNL pic.twitter.com/l26QMwft6e

— Saturday Night Live (@nbcsnl) October 8, 2017
By Karen Butler
Originally published in UPI Entertainment News.