Fall TV: Which New Shows Are Audience Winners and Losers?
ABC/Bob D'Amico
And they're off! The fall season is getting into full swing, and the people have already spoken. Which freshman shows have struck a chord with viewers—and which are striking out? We break down the early ratings, and what's driving them, with this handy scorecard.
HITS
Comfort-Coms: Young Sheldon, Will & Grace
These two sitcoms might be best described as new-ish. From the jump, audiences had a sense of what they'd be getting—which goes a long way. CBS's Young Sheldon, the spinoff prequel featuring the childhood version of Jim Parsons's beloved character from The Big Bang Theory, oozes warmth, and 17.2 million viewers felt it. Enlisting Parsons to narrate further upped the familiarity factor. For the revival of Will & Grace, nostalgia was front and center. After 11 years, who wanted to see what the old gang was up to? Answer: 10.2 million viewers, and 7 million came back for Week 2. The show's fab four­some didn't disappoint. They were just as delightful as ever and came out of the gate ready to crack wise about present-day hot topics, from Caitlyn Jenner to POTUS. Given these slam dunks, it's no wonder CBS rushed to pick up Sheldon for a full season—and NBC green-lighted two seasons of Will & Grace before they even commenced filming.
Strong Sitcom Newbie: 9JKL
Granted, a Big Bang lead-in practically guarantees eyeballs. But that's not all that CBS's comedy (8.2 million viewers) has going for it. It also boasts Royal Pains' Mark Feuerstein as Josh, a divorced actor living next to his colorful family in adjacent NYC apartments. Linda Lavin and Elliott Gould breathe fresh life into the meddling-parents archetype. Josh may not love having his nearest and dearest this close, but so far, viewers seem into it.
Procedurals With a Twist: The Good Doctor, Wisdom of the Crowd
Start with a well-worn formula, give it a unique spin and voilà: viewers. ABC's The Good Doctor (11.2 million Week 1; 10.9 million Week 2) adds a layer to the usual medical drama by centering the action around a young surgical resident (Freddie Highmore) with high-functioning autism. It's been building on its Dancing With the Stars lead-in—a promising diagnosis. Over on CBS's Wisdom of the Crowd (8.8 million), a tech billionaire (Entourage's Jeremy Piven) invents a crowd-sourcing app to catch his daughter's murderer, transforming how crimes are solved in the process. Apparently the prospect of using your smartphone to make the world safer, rather than just to play Candy Crush, appeals.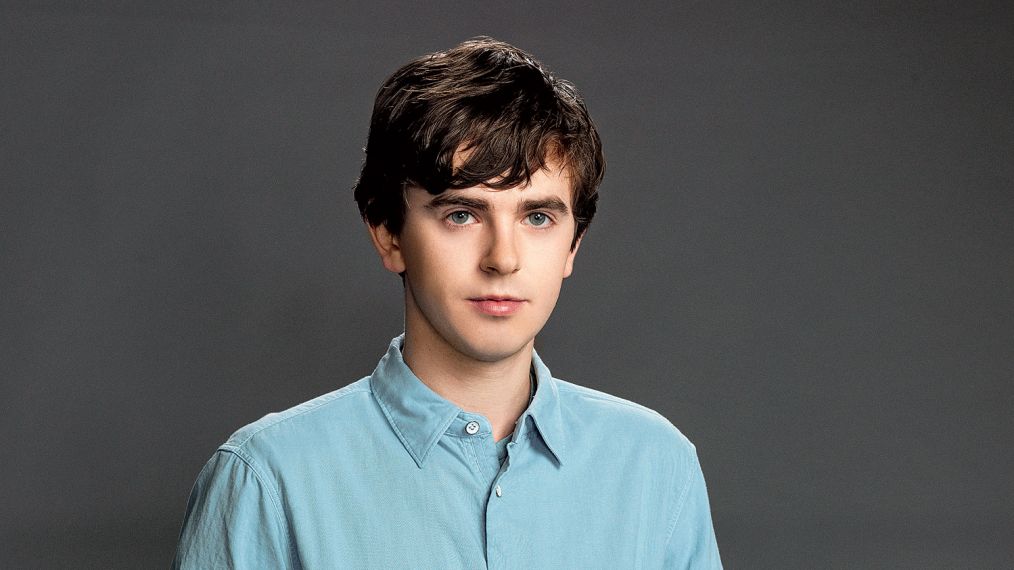 The 'Bates Motel' actor portrays a brilliant physician living with autism and savant syndrome
True Hero Drama: SEAL Team
There's something undeniably reassuring about watching good guys and gals saving the day, right? Clearly, given the ratings for CBS's military drama (9.9 million viewers Week 1; 8.4 million Week 2), a straight-up salute to patriotism and heroism. Having Bones' David Boreanaz, who comes with a 20-year track record of TV hits, play the leader of the Tier One team doesn't hurt either.
MISSES
Downer Crime Dramas: Ten Days in the Valley, The Menendez Murders
At first glance, NBC's Law & Order True Crime: The Menendez Murders (6 million viewers Week 1; 4.8 million Week 2) appeared to have the potential of last year's The People v. O.J. Simpson: American Crime Story. But whereas Ryan Murphy's true-crime anthology riveted, Dick Wolf's, well, lacks juice. Even Emmy winner Edie Falco as criminal defense attorney Leslie Hope Abramson isn't enough to keep the ratings from sinking. Meanwhile, ABC's moody drama Ten Days in the Valley (3.4 million) is struggling for different reasons. Despite critical praise [see page 14]—and The Closer's Kyra Sedgwick—viewers may be spooked by the pitch-black missing-child premise and gritty cable feel. And that image of Sedgwick's character snorting drugs while her daughter is getting abducted? Oof!
Not-So-Stellar Fantasies: Kevin (Probably) Saves the World, Marvel's Inhumans
We can all agree that Jason Ritter is likable. Regardless, ABC's Kevin (Probably) Saves the World (4.2 million viewers) suffers from its confusing setup—touching a meteor turns a regular dude into a savior?—and shaky comedy-drama balance. Those ingredients do not an instant hit maketh…and neither does simply slapping the word Marvel on the title, as we've now learned from Marvel's Inhumans (3.8 million). ABC's adaptation of the comic book tale opened to bad buzz and proves that love for Marvel sci-fi is not blind.
JURY'S STILL OUT
The Brave
NBC's drama about a team of intelligence analysts and elite special-ops heroes made a respectable debut (6 million viewers). Still, dropping almost half of The Voice's 11 million lead-in is far from ideal.
The Gifted
People haven't quite gotten a handle yet on Fox's part sci-fi, part family drama Marvel property about teens with mutant powers (4.9 million viewers). That said, it's a true alternative to Monday's reality and comedy fare, à la The Voice and Kevin Can Wait.
The Mayor
Going up against This Is Us (11.1 million viewers) is no picnic, making the debut (4.1 million) of this clever sitcom about a rapper turned politician all the more commendable. Plus, it retained most of black-ish's audience (4.7 million)—and fits right in on ABC's Tuesday lineup, the most diverse night of comedy on TV.
The Orville
The Fox space dramedy opened strong when it premiered on a Sunday (8.6 million viewers). But it's been in steady decline since moving to Thursday (3.4 million by Week 5), where it faces Will & Grace and football. At least folks have accepted seeing Seth MacFarlane in earnest mode, though, and that was half the battle.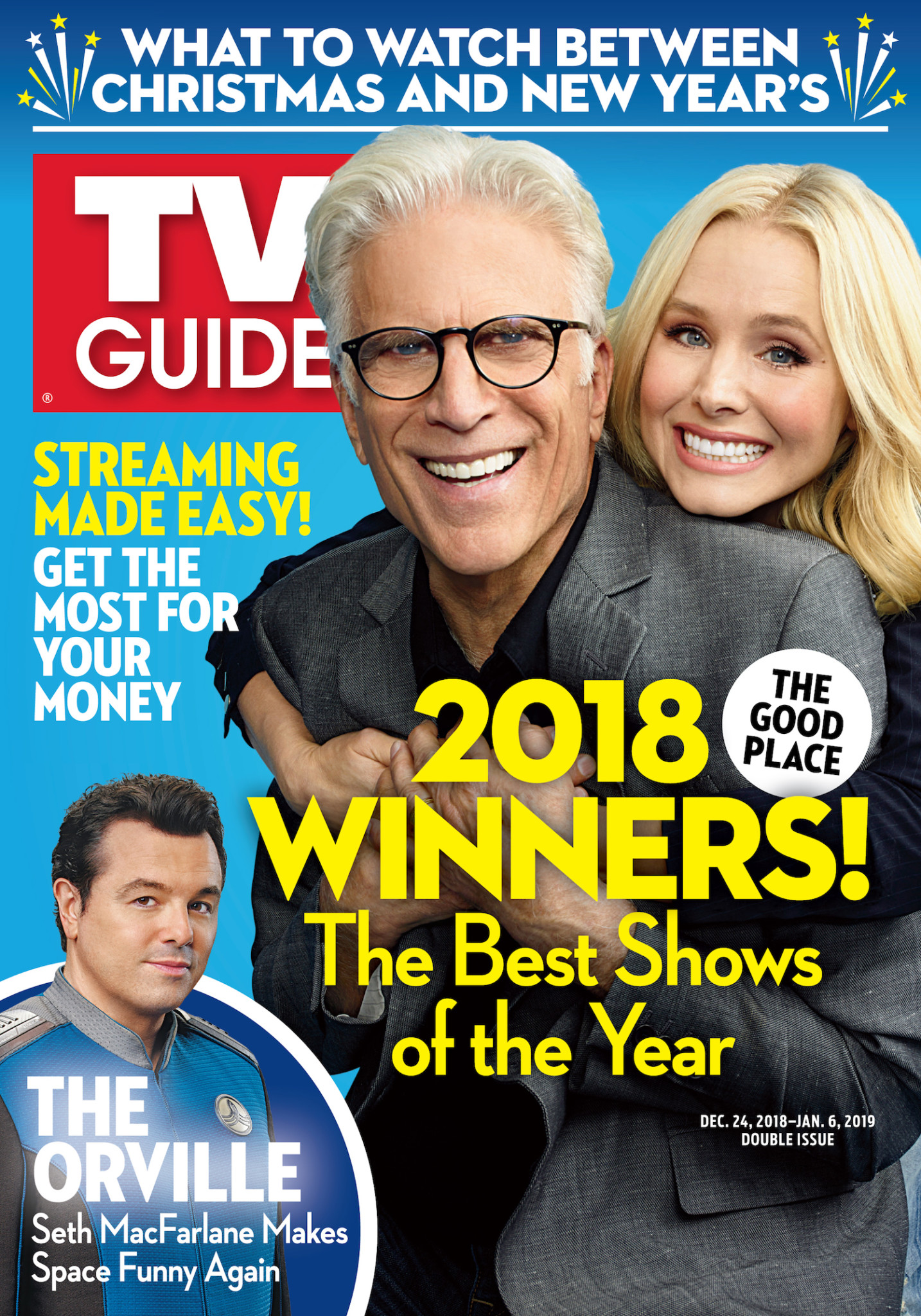 This article also appeared in the Oct. 16-29 issue of TV Guide Magazine.