Ken Olin: My Pop Culture Milestones From 'thirtysomething' to 'This Is Us'
Ron Batzdorff/NBC
Hit shows, the kind that manage to capture the zeitgeist, dominate watercooler conversations and secure a lasting position in the TV lexicon, are pretty few and far between. Even rarer is finding one that pulls this off without any of the expected bells and whistles (think: superheroes, special effects, snuffed torches, murder mysteries or a teeming hospital). At the moment, This Is Us—NBC's sophomore dramedy—is enjoying precisely that status, using emotional pyrotechnics alone to explore the extended Pearson family's evolving relationships with themselves and others. Their stories are relatable, and not unlikethe issues that were once addressed on another fan favorite, thirtysomething. Airing from 1987–91, the ABC drama collected 13 Emmys as it followed the ups and downs of seven interlinked characters, triggering countless tears along the way.
The two series share a number of common denominators, including, of course, Ken Olin. The This Is Us executive producer and director memorably starred on thirtysomething—along with his real-life wife, Patricia Wettig—as ad exec and newly minted father Michael Steadman. What's the secret to successfully tugging at America's heartstrings? Here, Olin describes his experiences—from both sides of the camera—on the front lines of the phenomena.
Susan Kelechi Watson tells us what she was excited to learn about Beth's backstory and more!
I remember, from 30 years ago, [thirtysomething co-creator] Ed Zwick saying, "Never underestimate how many people look forward to a good cry on a weekly basis." That was an interesting thing that he understood, and it was one of the wish-fulfillment aspects of thirtysomething. You saw characters on screen that were able to express themselves emotionally, which gave the audience an opportunity for the same kind of catharsis. It's similar with This Is Us.
Both shows, for the most part, are about people who aren't dealing with really hard challenges like crime or poverty. They are fundamentally decent people trying to live good lives and be good human beings. They're not facing any sort of systemic issues that you have to address before you can get to the more esoteric problems of "Am I being a good son or daughter? Am I being a good husband or wife?" Kindness, not survival, is the issue, and because of that, viewers see their own shortcomings and longings and losses.
There is so little celebration of affection and respect on television. There's some really good TV out there, but almost nothing that is a celebration of the simpler aspects of human decency. Most of the characters on the small screen have some sort of aberrant human behavior—there's violence, disaffection, anger. This Is Us isn't about those things, and I think that's unique. And thirtysomething, at the time, was unique. It wasn't based on any kind of high concept. It was based on relationships and emotional connection.
The characters at the center of thirtysomething and This Is Us are also at the same place in their lives. On This Is Us, the Pearson siblings are now 37—and in the flashbacks, their parents, Jack [Milo Ventimiglia] and Rebecca [Mandy Moore], are in their thirties. For whatever reason, that's the point when we tend to ask, "What manner of person do I want to be?" As you become an adult, you're really beginning to address those questions of responsibility.
Chrissy Metz teases Season 2 of 'This Is Us,' and shares her bravest moments from Season 1.
The other thing that I think is very similar about these two series is the unconditional love among the core ensembles. That love is not only part of the story on screen, but truthfully it's also part of the experience of making both shows. We were all pretty close on thirtysomething. There was a real affection and respect between us, and that's true of This Is Us. It somehow transcends the limitations of the screen. When you watch This Is Us, it makes you go, "God, there's something good happening there."
My costar Peter Horton [who played Gary Shepherd] directed on the first season of thirtysomething, and because of that I asked if I could direct some episodes. I've always felt more myself directing than acting—I lose my self-consciousness. As an actor, you're a little bit at the mercy of a lot of other people. As a director, you need to be more willful. My point of view is to interpret the script rather than use it as a blueprint. That approach has served me well, as long as I'm working with really good material and really good people.
I'm not sure anybody anticipated that This Is Us would go on to [average 15 million viewers] by the end of last season. That's stunning. For years, people have been saying, "No, no, no, the concept's gotta make noise." And then this concept doesn't. It just really resonates.
After thirtysomething, for years people chased that model—but if it's not organic, it doesn't work.I think Brothers & Sisters and Parenthood, both of which I was a part of, worked. They were well done. But they didn't have an authentic, brilliant voice behind them. [This Is Us creator] Dan Fogelman has a very, very strong sense of what he wants this show to be and the talent to implement it. Without that,I don't think a show can ever really rise to the top.
Dan claims he's never seen thirtysomething. It makes me laugh. Honestly, I have no idea if he's telling the truth, but he gets such joy out of telling me that. —As told to Jim Halterman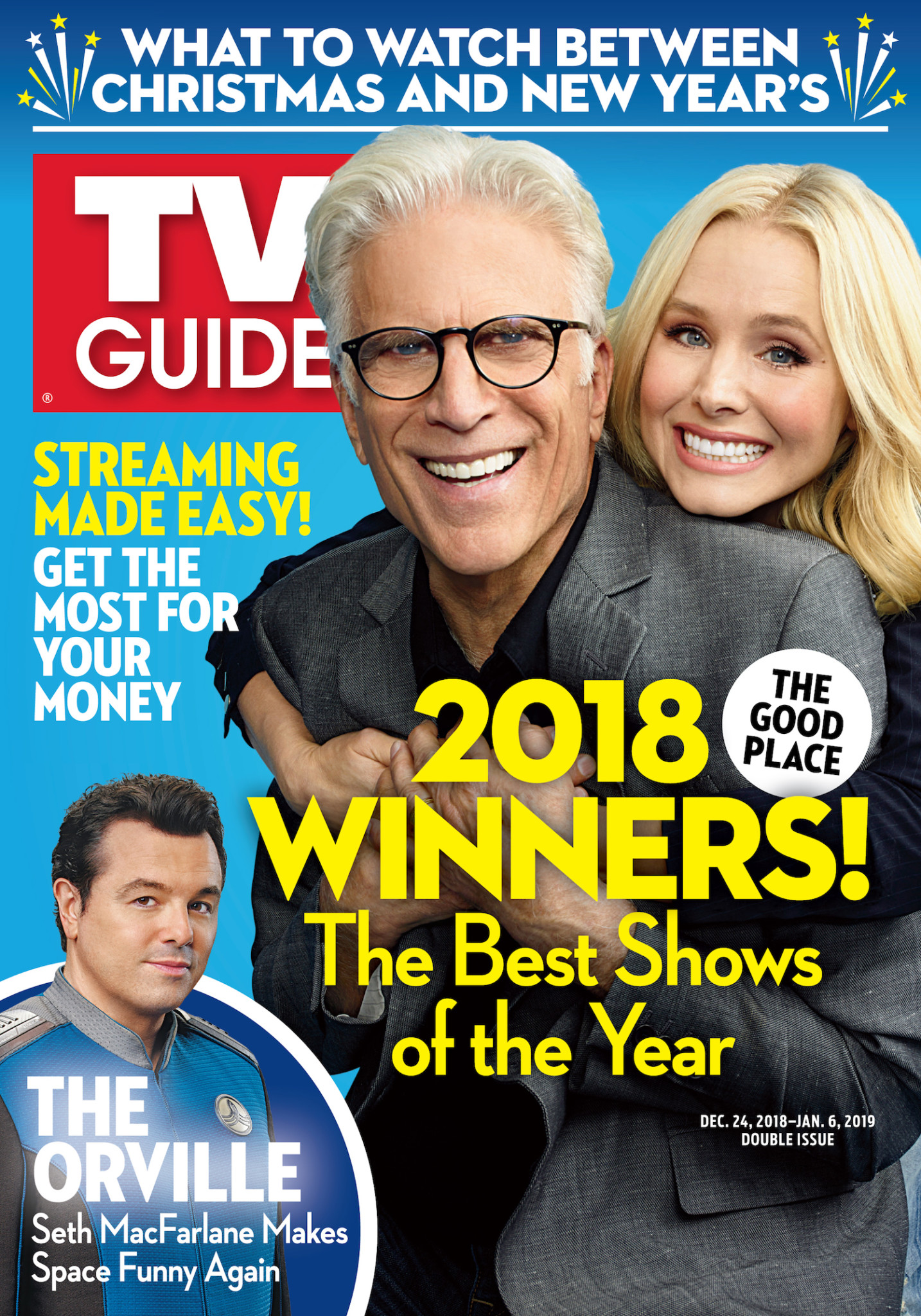 This article also appeared in the Oct. 16-29 issue of TV Guide Magazine.