'Stranger Things': 4 Key Things to Know About Season 2
Jackson Lee Davis/Netflix
Series on streaming services like Netflix's Stranger Things came up big with 2018 SAG Awards nominations
Hold on to your Eggos—Stranger Things is back! The Netflix drama became a cultural phenomenon—and Emmy winner—last year as fans devoured the '80s-set eight-part series about the disappearance of a young boy named Will Byers (Noah Schnapp). In Will's absence, his ragtag group of delightfully nerdy pals—Mike (Finn Wolfhard), Dustin (Gaten Matarazzo) and Lucas (Caleb McLaughlin)—set out to find him. Along the way, they befriended mysterious, psychokinetic, waffle-loving Eleven (Millie Bobby Brown) and also fought the bloodthirsty Demogorgon (whom the boys named after the powerful creature in their beloved Dungeons & Dragons).
Will was eventually rescued from a parallel dimension known as the Upside Down by his single mom, Joyce (Winona Ryder), and boozy Police Chief Jim Hopper (David Harbour)—but the trouble was far from over. We break down the key things to know about Season 2.
1. There's a new girl in town.
Eleven may be missing, but Will, Mike, Dustin and Lucas get a new addition to their group: Max (Sadie Sink). Expect the redheaded tween to keep them on their toes. "Max is hardened, snarky and very confident," executive producer Shawn Levy teases. "She is incredibly compelling to our boys, and also totally scary. There is even the possibility of a romance." But given what the foursome went through last season, Max may not be totally prepared for what she's walking into. "It's hard for her to understand what's going on," Wolfhard says.
The retailer will carry everything from T-shirts to mugs.
2. The Byers family will attempt to return to the status quo.
One year after rescuing Will, they're trying to have a go at a quiet life: Will is keeping his PTSD-fueled visions to himself, while Joyce is settling in with her new boyfriend, RadioShack employee Bob (Sean Astin). "There is this overarching desire to return to normalcy," Levy says. "We see [in the first episode] that with Will and his friends just wanting to enjoy Halloween like a regular bunch of kids. Season 2, though, is about the impossibility of normal ever existing again for these people or their hometown of Hawkins."
3. Especially since…the big bads are really bad.
Topping Season 1's memorable Demogorgon will be no easy feat. "There's an assumption that there is only one monster," Levy teases. When it came to crafting the latest evil entity
(or entities), "we wanted the stakes to be bigger and the tone to be darker," the producer explains. Leaning on added effects "allowed us to be far more creative in the design stage." As for a potential human antagonist, Dr. Owens (Paul Reiser) is the new leader of the sketchy Hawkins Lab, the government facility that caused much of the paranormal troubles last year. "He is gentle, much more trustworthy than Dr. Brenner [Matthew Modine] was," Levy says. "But are those first impressions to be believed?"
4. Eleven will be back.
Arguably the biggest question is the whereabouts of Eleven, who vanished after facing off with the Demogorgon. "We lean on Millie heavily in Season 2," is all Levy will offer. And her eventual return is especially good news for BFF Mike, who is still reeling from the loss when the show picks up. "He's going to be more of a loner this season—he doesn't really have anyone to impress anymore," Wolfhard says. "But slowly he gets back into his old heroic ways."
Stranger Things, Season 2, Oct. 27, Netflix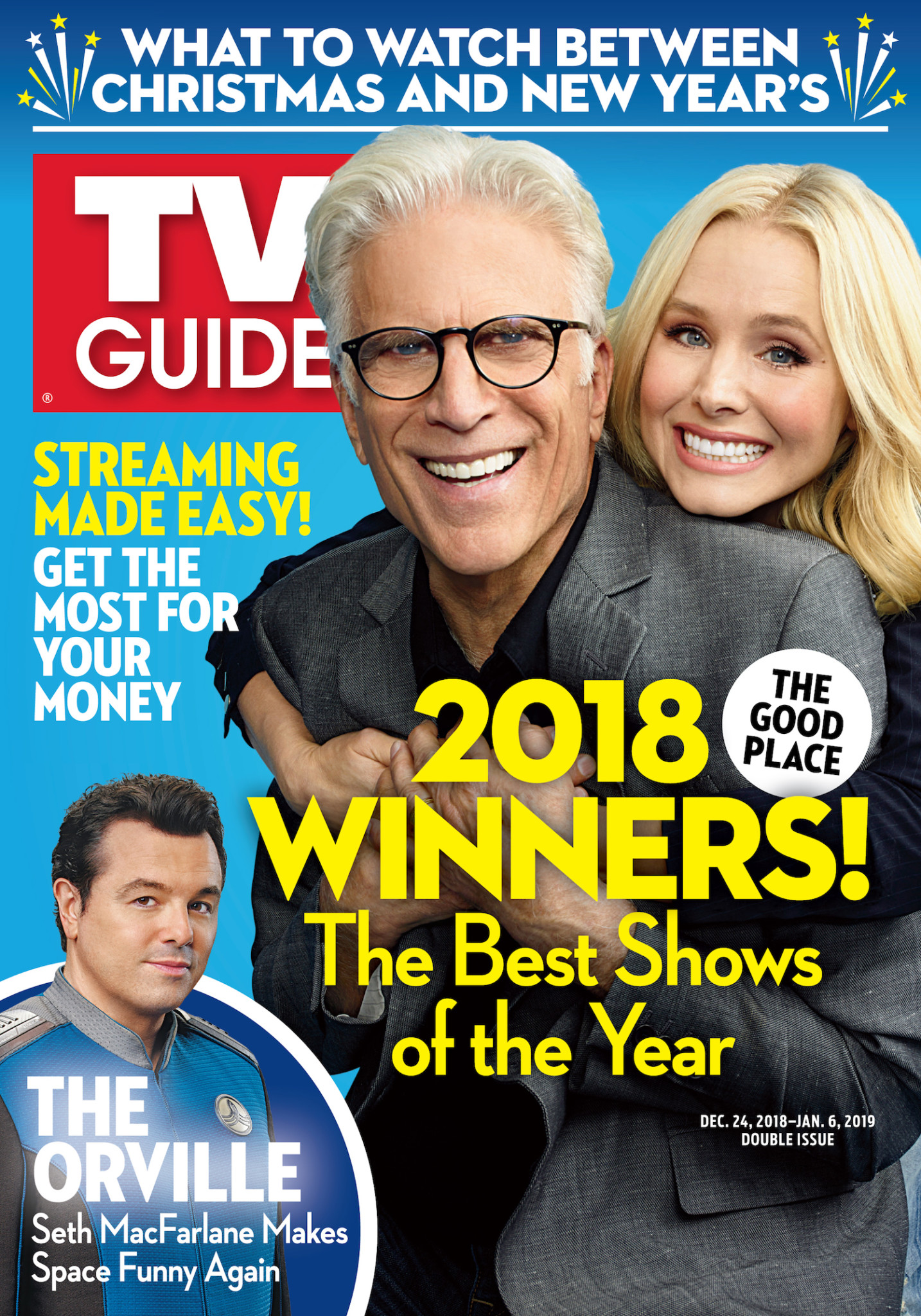 This article also appeared in the Oct. 16-29 issue of TV Guide Magazine.