Andrew Lincoln: 'The Walking Dead' Is 'More Real Than Most of My Life'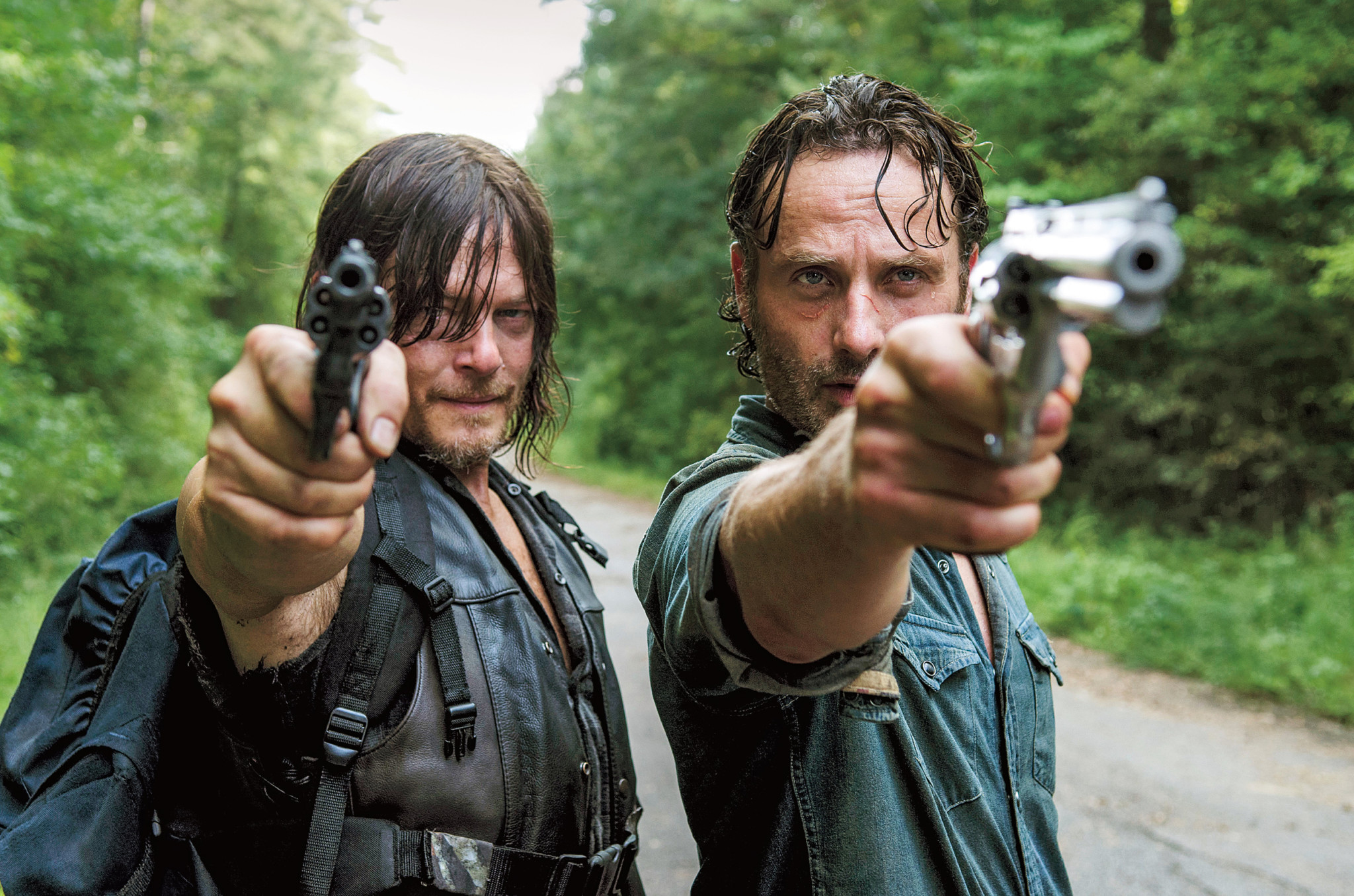 War is hell, or so they say. But on a May morning on the set of The Walking Dead in Senoia, Georgia, war kind of feels like a little slice of heaven. Some 200 actors and extras are in various stages of prep for a Season 8 blockbuster battle between the forces of good, led by lionhearted sheriff Rick Grimes (Andrew Lincoln), and the dominion of evil that is Negan (Jeffrey Dean Morgan) and his Saviors. Heroes will fall, and no matter which side triumphs, there's still that damn zombie apocalypse to contend with. So why is everyone in such a fine and frisky mood?
"It's relief—pure, sweet, joyous relief," Lincoln says with a laugh. "We started Season 7 with Negan murdering two of our most-loved characters—Glenn [Steven Yeun] and Abraham [Michael Cudlitz]—and things stayed so painful and tragic that it actually feels exhilarating to take our characters into war. Crazy as it sounds, war means hope. Everyone may end up dead, but there's something wonderful and empowering about taking matters into our own hands."
Yes, Lincoln is one of those actors who has trouble separating fact from fiction—and proudly so. "My dad has said to me, 'The Walking Dead is only a TV show.' But the blood, sweat, tears and psychic energy I put into it make it all feel very real to me," Lincoln says. "More real than most of my life."
He's not alone. Fan favorite Norman Reedus still can't get over the physical and psychological abuse his character, Daryl, suffered while imprisoned by Negan—or that Daryl's trademark vest, crossbow and motorbike were stolen by Negan's toadies. "Last season sucked!" Reedus says. "And I took it personally. I'd see another character with my stuff and I was losing my s–t. It was like a slap in my face."
Reedus relies on Lincoln to be a calming influence. "He's our quarterback," Reedus says. "Whenever I don't like something and I'm throwing a tantrum, I say, 'Andy, why don't you handle it?' You need that kind of guy [in a cast]. If we didn't, there'd be a free-for-all. Actors are all a–holes. We're overly emotional. Without Andy leading, we wouldn't have gotten this far."
Which is quite far, indeed. TWD ended the 2016–17 season as the highest-rated series among adults 18–49, and the Season 8 kickoff is the show's 100th episode. So now, bigger isn't just better. It's mandatory. "This is by far the most propulsive season premiere we've ever done," executive producer Greg Nicotero says. "We have more action, more excitement. It's also a great opportunity to go back and pay tribute to what makes the show great."
And maybe flash forward as well? Lincoln has sat down for a lengthy makeup session in which Rick will be aged several years. Is this a time jump? A fantasy? A dream? All lips on set are zipped. Meanwhile, Morgan is over on a nearby soundstage shooting a scene in which psycho Negan is terrorizing Gabriel (Seth Gilliam), the priest, as only Negan can—with homoerotic innuendo and lots of S- and F-bombs. On the other side of an adjacent wall, a horde of zombies is eager to devour them.
But, really, what's the hurry? According to Nicotero, the living are the true walking dead in this doomsday scenario—and patience is everything. "The zombies are just waiting for all these idiots to kill each other off so they can finish taking over the world," the exec says, flashing a wicked grin. "It's like they're sitting back and letting everyone else do the work!"
The Walking Dead, Season Premiere, Sunday, Oct. 22, 9/8c, AMC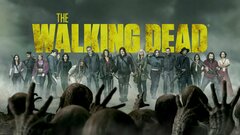 Powered by