It's a Brave New World When Sofia the First Meets Princess Merida (VIDEO)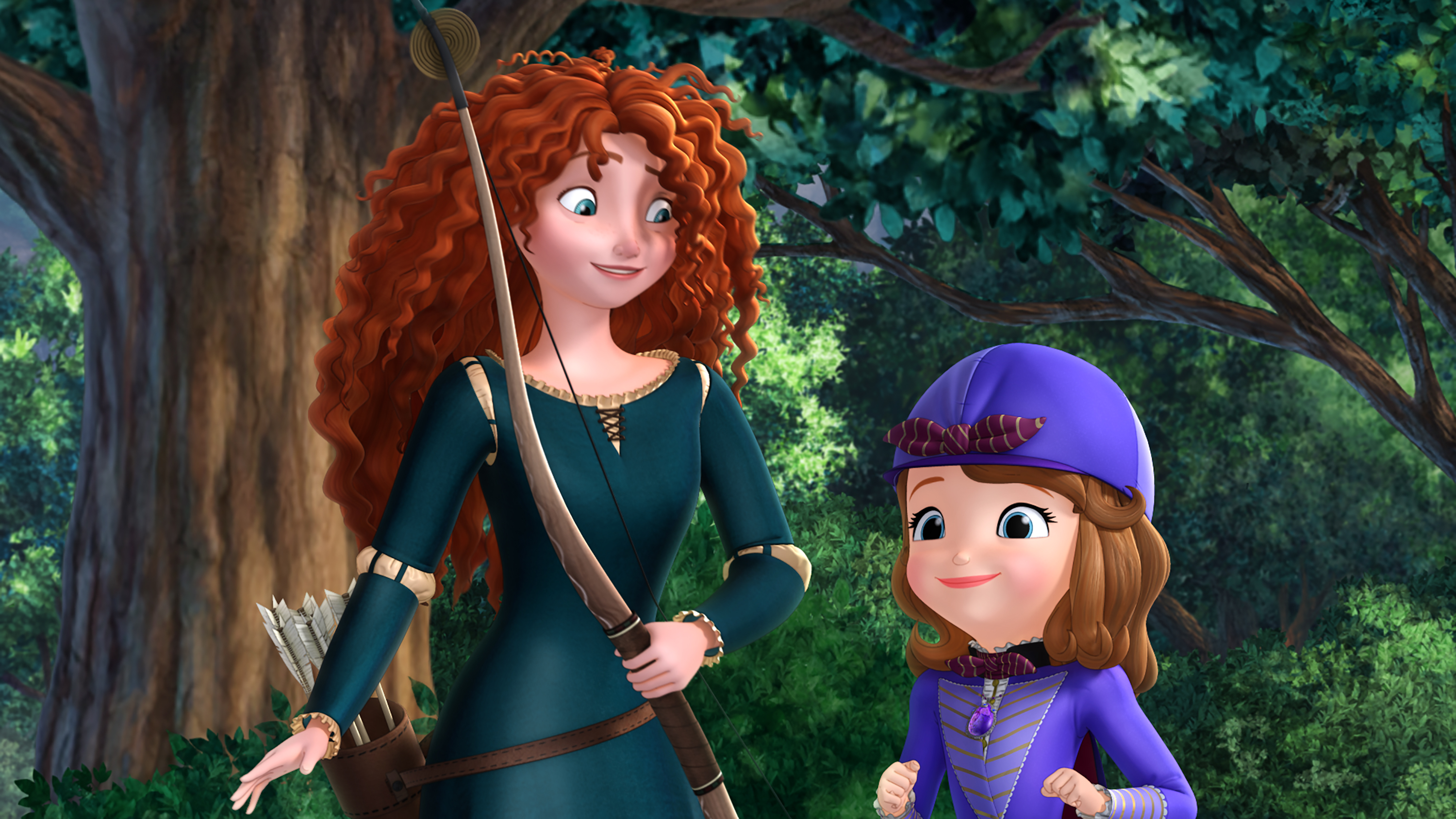 Disney Junior
Disney's youngest princess is about to meet one of her greatest heroes. Sofia the First: The Secret Library, a four-part story on Disney Channel's Sofia the First (premiering Monday, Oct. 12, 9 a.m./8c), will include a guest appearance by Princess Merida (voiced by Supernatural's Ruth Connell), the flame-haired archery champ from the Disney-Pixar hit Brave.
The plot finds Aunt Tilly (Bonnie Hunt) giving little Sofia (Ariel Winter) a gift that unlocks a secret world where the royal child will become the storykeeper of magical books. These books do not have endings, so it's up to Sofia to pursue adventures that'll help finish the narratives—and one of those adventures includes a close encounter with Merida. TV Insider has an exclusive preview!
The Secret Library arc is narrated by Hugh Bonneville (Downton Abbey) and also features the voices of Cary Elwes (The Princess Bride), Dean Norris (Breaking Bad), Eric Stonestreet (Modern Family), Sara Ramirez (Grey's Anatomy), Wayne Brady (Let's Make a Deal) and Tim Gunn (Project Runway). A Secret Library game is available on WATCHDisneyJunior.com and the WATCH Disney Junior app.