'Total Divas' Stars 'Push and Pull' in Season 7 Promo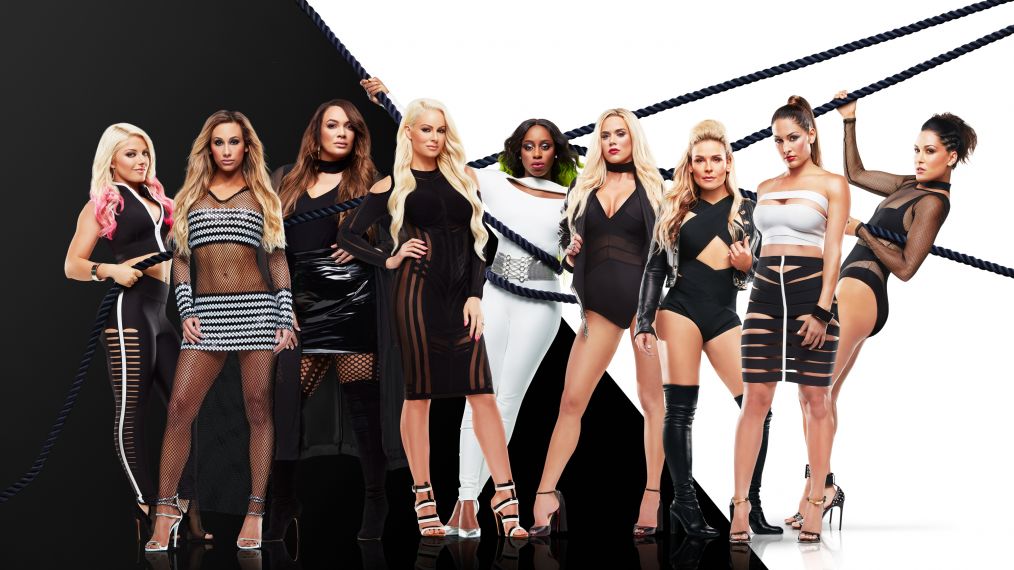 Josh LaCunha/E! Entertainment
E! reality series Total Divas released a first Season 7 promo Tuesday.
The season will feature returning stars Nikki and Brie Bella, Maryse, Naomi, Lana, and Natalya, as well as newcomers Carmella, Nia Jax and Alexa Bliss.
"Coming this November, every push and pull brings us closer to the next level," the preview declares.
E! said in a press release that Season 7 will follow the cast around the world as they "embark on new journeys, cross new thresholds and make difficult decisions about their futures in and out of the ring."
Highlights include the Bella twins exploring new ventures and planning their WWE comeback. Nikki is competing on Dancing with the Stars Season 25, while Brie is busy parenting her infant daughter, Birdie.
Alexa Bliss, Nia Jax and Carmella each bring something new and different to the table of the WWE reality series.
"#TotalDivas is back and we've got some new faces! See the newest season on E! this November," the sisters tweeted alongside the official cast photo.
The Total Divas Season 7 premiere will air Nov. 1, with the finale slated for Jan. 31, 2018. The finale will mark the show's 100th episode.
By Annie Martin
Originally published in UPI Entertainment News.