Will Donald Trump Appear on 'SNL's Season Premiere? The Donald played coy when CNN asked if he was going to make a cameo on the season premiere of Saturday Night Live. The 2004 SNL host said: "I'm just not allowed to say it, I mean, I have– uh– silencio. I can't speak about it." Trump then added: "Perhaps you understand what that means." PLUS: South Park raped and murdered Trump on last night's episode.
About 16 million viewers watched the Season 2 premiere of the Fox hit, which is second only to the Season 1 finale. Empire also benefitted lead-in Rosewood, which had a solid premiere. PLUS: Empire is getting the tell-all book treatment, and is a miscast Chris Rock a sign that Empire went overboard with famous guest-stars this season?
The Real Housewives star says she was hospitalized after returning home to Atlanta after Dancing. "The left side of my body went completely numb and my speech was gone," she wrote on Instagram.
The eight-part drama series from Frank Spotnitz will chronicle the rise of the Medici family. Hoffman will play family patriarch Giovanni de' Medici and Madden will play his son.
Travel Channel stars Mark and Debby Constantino were found dead Tuesday after a police standoff in Sparks, Nevada.
Amy Schumer also makes a cameo in the Girls star's chat at Clinton's Brooklyn campaign headquarters. PLUS: Check out Simpson-ized Lena Dunham.
The Nickelodeon stars recreated Good Burger on The Tonight Show. PLUS: Behind the scenes with Kenan & Kel.
The aging comedy is finding it hard to surprise in its seventh season.
Watch Colbert sing Rockin' in the Free World with Eddie Vedder.
See what happens when "in my pants" is added to Taylor's legendary lyrics.
Gold won't star in Say Uncles, where a Gold-like character " is caught in the middle of his interfering brothers and his impressionable children."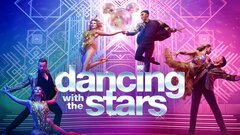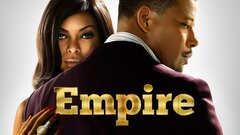 Empire
where to stream