First Look: The Lion Guard: Return of the Roar Companion Book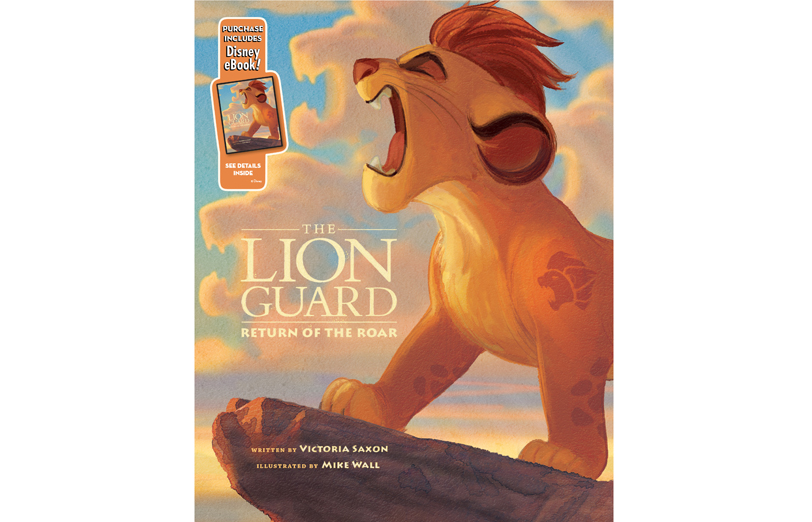 Disney Channel
Hakuna Matata! The Lion King, lives on.
The Lion Guard: Return of the Roar, an upcoming Disney Channel movie based on the iconic 1994 animated film The Lion King, will follow Simba and Nala's second-born cub, Kion, on his adventures in the Pride Lands. Before the movie's November premiere, we've got the exclusive cover reveal for The Lion Guard: Return of the Roar, the companion picture book based on the upcoming movie. The illustrations follow the mohawked Kion on a journey that shows how the Lion Guard was created.
In addition, there will be a television series, The Lion Guard, debuting in early 2016 on Disney Junior and Disney Channel. The show focuses on Kion and his savannah buddies as they try to preserve the Pride Lands, teaching kids about conservation, the importance of family and community ties, and diversity. It will also feature appearances from your favorite Pride Land citizens, like: Mufasa, Timon, Pumbaa, Rafiki, Zazu and Kion's older sister Kiara, the Pride Lands' future Queen. The Lion Guard even nabbed original stars James Earl Jones and Ernie Sabella to reprise their roles as Mufasa and Pumbaa respectively, and added new voice cast members like Rob Lowe as the beloved Simba and Gabrielle Union as Nala.
Watch a sneak peek for the television movie below, and meet a few new friends along the way like Bunga, a honey badger.
The Lion Guard: Return of the Roar picture book goes on sale November 3 via Disney Press.