'Big Little Lies' Showrunner Says 'Everybody's Game' for Season 2
Hilary Bronwyn Gayle/courtesy of HBO
The Big Little Lies cast is "game" for a second season, according to showrunner David E. Kelley.
The 61-year-old writer and producer discussed the possibility of Reese Witherspoon, Nicole Kidman and Shailene Woodley returning on the HBO series in an interview with Entertainment Weekly.
"We're kicking it around," Kelley said of the prospect. "If we feel that the material warrants it, we'll do it."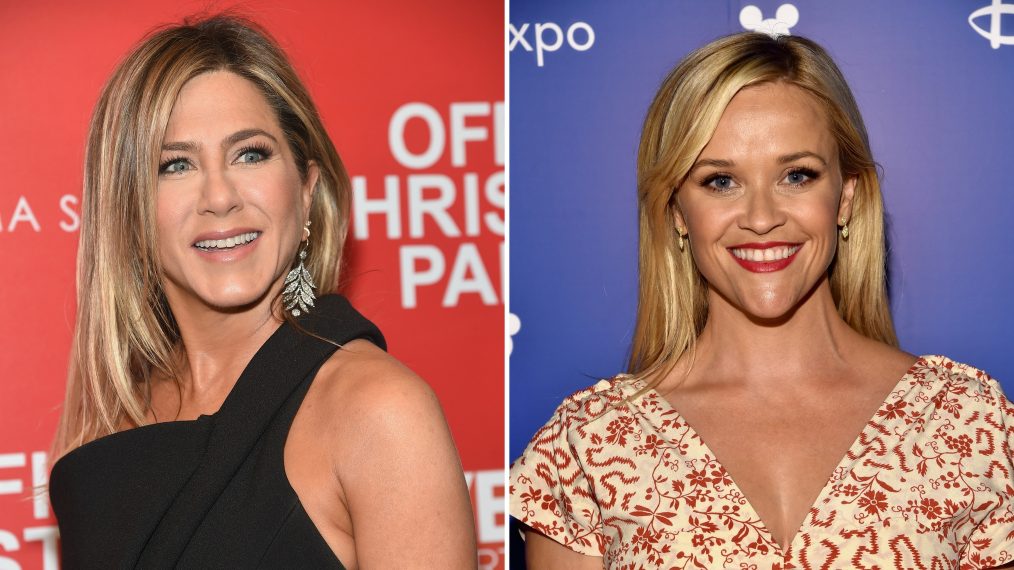 The pair previously collaborated when Witherspoon guest starred as Rachel's (Aniston) younger sister on 'Friends.'
"Everybody's game for getting the band back together, but we want to make sure that we've got the music to justify it," he explained. "That decision hasn't been made yet, and it'll be story-driven when it is."
Big Little Lies is based on the Liane Moriarty novel of the same name, which was adapted as a seven-episode miniseries this year. Kelley confirmed a second season largely depends on Moriarty, who may have a larger role in future seasons.
"I'm certainly open to it," he said. "I think [Liane], for the book, was game to say, 'Okay, it's your baby. Run with it now.' But she's a great writer, and she also writes excellent dialogue, so if she wanted to jump over to the screenwriting side of the fence, we'd welcome her."
The 'Suits' Season 7 finale in early 2018 will serve as a backdoor pilot for a possible series centered around Torres' character, Jessica Pearson.
Witherspoon, who played Madeline Mackenzie on the show, previously told E! News a second season is a "possibility." She reiterated her interest in the project in an interview with The Hollywood Reporter published Tuesday.
"It's sort of up to Liane Moriarty—she has to figure out if she sees a future for the characters—but we're definitely open to it," the 41-year-old actress said.
Witherspoon is focused for now on her new TV series with Friends alum Jennifer Aniston. The actresses will team on an untitled project focused on a New York morning show.
By Annie Martin
Originally published in UPI Entertainment News.