Netflix Renews 'GLOW' for a Second Season
Erica Parise/Netflix
Netflix says it has ordered a second season of GLOW, its women's wrestling dramedy starring Alison Brie.
The show debuted on the streaming service this year and 10 more episodes are now on the way.
The top ladies from the heydey of the original GLOW wrestling league.
GLOW was created by Liz Flahive and Carly Mensch, who executive produce the series and serve as show-runners.
"Set in 1985 Los Angeles, GLOW follows Ruth Wilder, a struggling out-of-work actress as she auditions for, trains and eventually makes the first-ever women's wrestling TV show," a synopsis said. "Inspired by the short-lived but beloved show from the '80s, GLOW is a Cinderella story with body slams."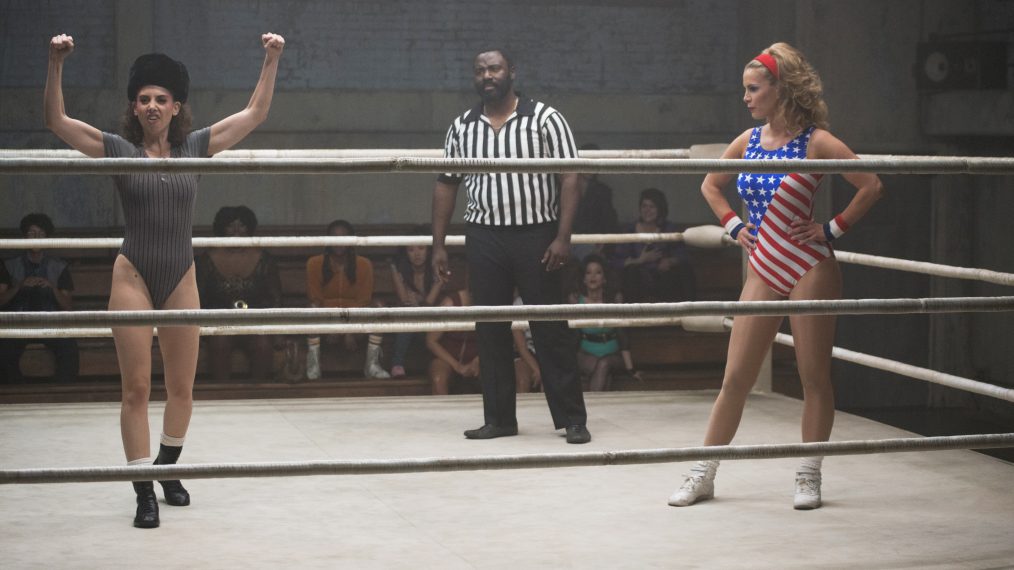 'GLOW' stars Jackie Tohn and Kia Stevens, and trainer Chavo Guerrero, talk about the wrestling training involved and why the show will resonate with many audiences.
By Karen Butler
Originally published in UPI Entertainment News.