Breaking Business: Walter White Leaves a Retail Legacy
Walter White lives on! It's been two years since Breaking Bad went off the air, yet Sony TV, the studio that produced the AMC drama, is still expanding the show's merchandise and finding new ways to keep the franchise going.

Fans can now buy Heisenberg Blue Ice Vodka, packaged in blue bottles (a nod to the show's unique color of meth) that feature some of drug kingpin Walter White's infamous quotes. ("Heisenberg," of course, is the schoolteacher-turned-meth cook's infamous alter ego.)
Earlier this year, Breaking Bad: The Official Book, based on the Apple iBook Breaking Bad: Alchemy, hit stores, and a new mobile game will soon be released. Apparel and collectibles are also widely available. According to Sony, 51 licensees worldwide currently market Breaking Bad items.
"Usually, shows run their course," says Chris Van Amburg, Sony TV's senior vice president U.S. franchise marketing. "Even if it's a popular show, people move on." While AMC now airs Better Call Saul, expanding the story of Walter's lawyer, "I felt this wasn't a transition from Breaking Bad to Saul. They could live side-by-side, and Breaking Bad can continue to be a juggernaut. Everyone is still really interested," Van Amburg says. "Our goal is To continue to keep Breaking Bad in the pop culture spotlight."
Among future projects, Van Amburg says Sony is considering licensing chicken eatery Los Pollos Hermanos into a restaurant chain; execs have discussed the idea with show creator Vince Gilligan. "This is not an idea that I generated personally," Gilligan said last month on Reddit. "But it's one that's been presented to me, through the good folks at Sony, and the idea came to them from a businessman who has an interest in doing just that. Speaking for myself, I'd love to see that happen!"
The idea for such a restaurant would be similar to Bubba Gump Shrimp Co., which licensed its name from the 1994 feature Forrest Gump, or Roy Rogers, which licensed its name from the cowboy actor. The Bonanza and Ponderosa steak chains were named after the Bonanza TV show.
"[Today] I saw four [people wearing] Los Pollos Hermanos T-shirts," Van Amburg says. "It's a real opportunity."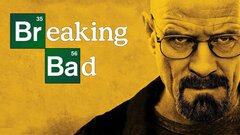 Powered by