'Top of the Lake: China Girl' to Debut on SundanceTV on Sept. 10
See-Saw Films (TOTL2) Holdings Pty Ltd/SundanceTV
SundanceTV has set a Sept. 10, U.S. premiere date for Top of the Lake: China Girl, its drama starring Elisabeth Moss, Nicole Kidman and Gwendoline Christie.
"Top of the Lake: China Girl is a crime mystery story that finds Detective Robin Griffin recently returned to Sydney and trying to rebuild her life," a plot synopsis explained. "When the body of an Asian girl washes up on Bondi Beach, there appears little hope of finding the killer, until Robin realizes China Girl didn't die alone. Robin looks to the investigation to restore herself, but her problems are personal. Haunted by a daughter given up at birth, Robin desperately wants to find her, yet dreads revealing the truth of her conception. But her search to discover China Girl's identity will take her into the city's darkest recesses and closer than she could have imagined to the secrets of her own heart."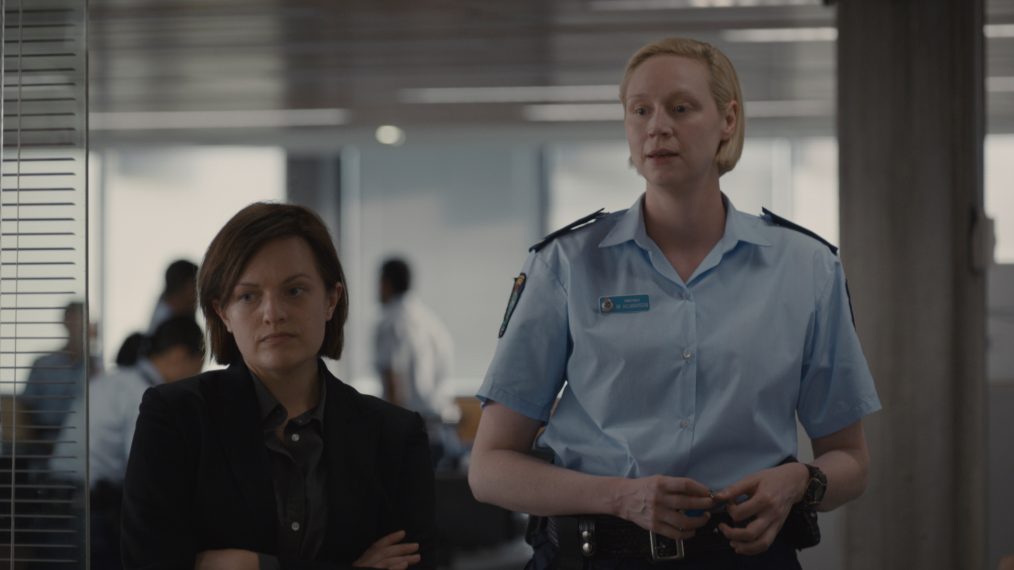 Elisabeth Moss' troubled detective is back.
China Girl is the second season of the Jane Campion-created Top of the Lake television drama. It co-stars Campion's real-life daughter, Alice Englert.
The BBC Two and See-Saw Films production premiered at France's Cannes Film Festival in May and was broadcast on Britain's BBC this summer.
By Karen Butler
Originally published in UPI Entertainment News.