'Family Matters,' 'Perfect Strangers,' 'Full House' Head to Hulu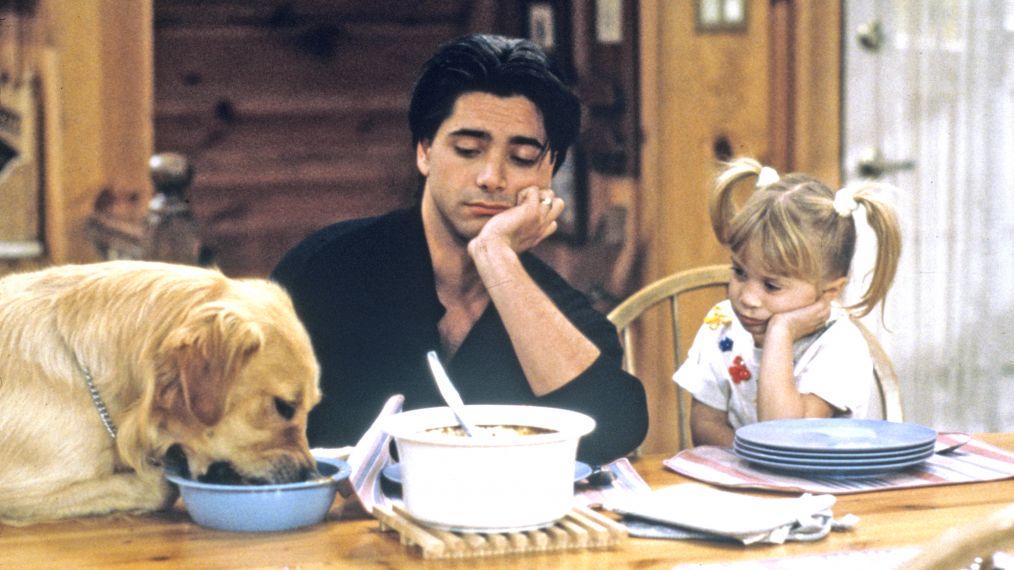 ABC Photo Archives/ABC/Getty Images
Full House - "Play It Again, Jess" - Season Five - 1/7/92, Everyone was too busy, which left Jesse (John Stamos) to care for Michelle (Mary Kate/Ashley Olsen) and Comet.,
Hulu says it has inked a deal with Warner Bros. Domestic Television Distribution to stream more than 800 episodes of five, 1990s sitcoms.
The full libraries of Full House, Family Matters, Step by Step, Perfect Strangers and Hangin' with Mr. Cooper will be available to subscribers Sept. 29.
Some ahead-of-their-time series from the '80s and '90s may be due for revivals in today's reboot-crazed TV environment.
"These shows are more than just beloved hits, they were part of a cultural tradition to tune in every Friday night," Craig Erwich, Hulu's senior vice president of content, said in a statement. "Now, it can be Friday any day of the week on Hulu."
"With this acquisition, Hulu is making available to their subscribers one of the most popular comedy blocks of programming ever," added Ken Werner, president of Warner Bros. Domestic Television Distribution. "These hit family comedies have entertained viewers for decades and will now be available on [Hulu's streaming video on demand platform.]"
Hulu is already the streaming home of the classic shows The Golden Girls, Seinfeld and The OC.
By Karen Butler
Originally published in UPI Entertainment News.