Matt Bomer: 'Last Tycoon' Could Take Place 'in 1936 or 2017 Seamlessly'
Adam Rose/Amazon
Matt Bomer says the 1930s-era film producer he plays in the new Amazon drama The Last Tycoon is trying to achieve immortality against a ticking clock.
Based on F. Scott Fitzgerald's unfinished, Hollywood-set novella, the series co-stars Kelsey Grammer, Lily Collins and Dominique McElligott. It is to premiere in its entirety Friday.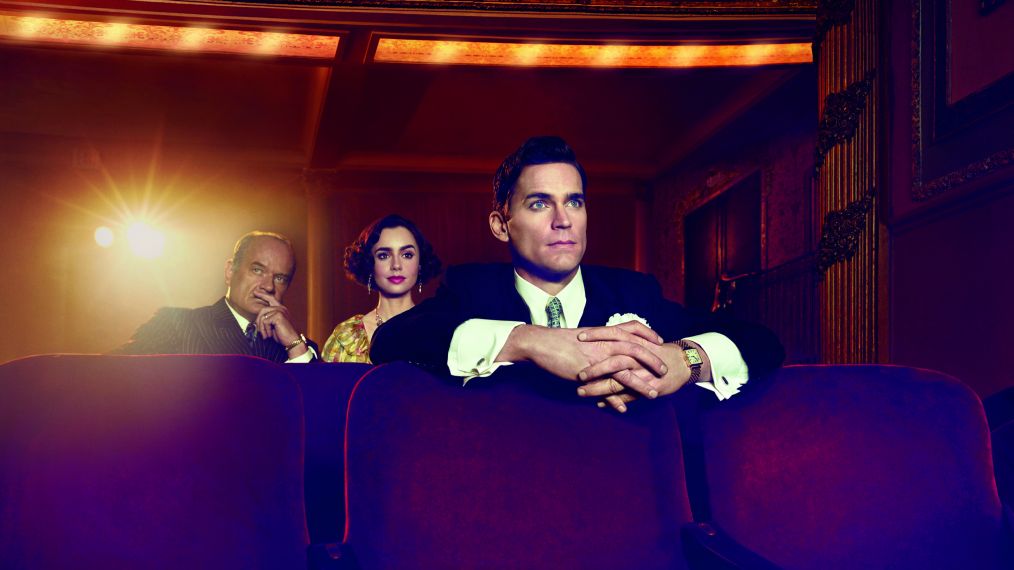 In Amazon's latest drama series, we'll find that 1930s Hollywood isn't as different from today as we may think!
Bomer, 39, plays Monroe Stahr, a successful movie man with a congenital heart condition and a late actress wife he is trying to replace.
"Whether he is even aware of it or not, he is still so devastated by the loss of Minna, he is willing to project her on to Kathleen [McElligott,] without even really knowing that he is and I think that so much of his through line in this piece is about trying to achieve immortality, trying to put his stamp on the world and a big part of that was being able to create a star," Bomer told UPI in a round-table interview in New York Monday.
Amazon's adaptation of the famously unfinished Fitzgerald novel finally debuts this summer
"Being able to make something immortal, something permanent, even if his heart condition takes him out of the world early. And, so, when that fell through with Minna, he sees another chance to do that. But it doesn't start out really on a fair playing ground. It's only when the relationship gets deeper and deeper that I think he starts to really understand who [Kathleen] is and love her for that on top of the qualities she has that are similar to Minna's," he continued.
Asked how the show's underlying socio-economic themes—which include war, race, immigration, protection for labor and equality in the workplace—relate to what is going on the world today, the actor noted: "It was really revelatory to me that, as the show went on, the social commentary became more and more appropriate to now.
Other titles include a doping doc and a new special featuring Joe Mande
"It could have taken place in 1936 or 2017 seamlessly and I knew that was something [director] Billy [Ray] and [writer-producer] Chris [Keyser] were going to try to integrate into the show, but it was wild to me. ... There was so much going on in 1936 with the height of the Great Depression and the Spanish Civil War and Germany on the move and all of those things. There was a tension in the air. I felt like there is a palpable tension in the air here now that they were able to tap into."
"Yeah, and Hollywood provided this big escape from all of that, which it still does in today's climate. It's an escape, as is TV and all of the content that we have on offer today," added McElligott, who was sitting beside Bomer.
"I'm not going to lie, I was watching Shark Week on my lunch break," Bomer confessed. "Straight up!"
"To escape from the film-making?" McElligott teased.
"No, just now, today," he laughed. "'Matt, we need you on set!' 'Michael Phelps is about to race a great white shark. I will be out when I am ready.' No, just today. [I was watching it.] Not while filming."
By Karen Butler
Originally published in UPI Entertainment News.