Lena Headey: Cersei Is 'Horrible' in 'Game of Thrones' Season 7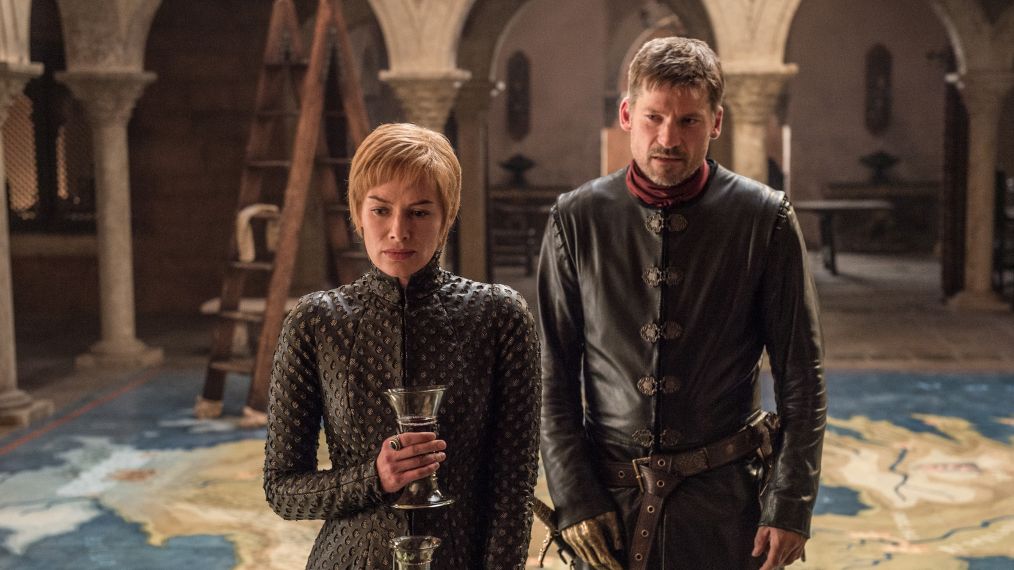 HBO
Lena Headey says her Game of Thrones character, Cersei Lannister, will have some "horrible" behavior in Season 7.
The 43-year-old British actress said in the July 6 issue of The Edit that the queen regent will be particularly cruel to a certain character in the forthcoming season of the HBO series.
RELATED: Sign up for TV Insider's Game of Thrones newsletter
"She's lost everything," Headey said of the closing events of Season 6. "Whatever was good [in her life] has been erased and she's a horrible cow to one particular character... It's really quite loathsome."
The Season 6 finale saw Cersei's last living child, Tommen (Dean-Charles Chapman), kill himself after Cersei orchestrated the deaths of his wife, Margaery Tyrell (Natalie Dormer), and the High Sparrow (Jonathan Pryce) in an explosion.
Bloody battles, shocking alliances and, of course, dragons in the show's intense Season 7
"I thought that was great," Headey said of the devious move. "The High Sparrow was yet another man who came along and was like, 'I'm going to manipulate you.' So I think her revenge... Well, I was like, 'Yes! [Expletive] you!' And she took out Margaery Tyrell and her low-cut blouse."
Game of Thrones will return for a seventh season July 16. Headey confirmed in an interview with the New York Times  published Wednesday that Cersei is "not having a good time" in the new season.
'Game of Thrones: The Touring Exhibition' drops you in the center of the Seven Kingdoms for a closer look at authentic props, costumes and set decorations from the addictive HBO series.
"Apparently winter is coming, finally," she quipped.
Game of Thrones released a new Season 7 trailer featuring Headey in June. The series co-stars Emilia Clarke as Daenerys Targaryen, Kit Harington as Jon Snow, Sophie Turner as Sansa Stark and Maisie Williams as Arya Stark.
By Annie Martin
Originally published in UPI Entertainment News.