'Eric & Jessie' to Return for Season 3 in September
Andrew Southam/E! Entertainment
Eric & Jessie will return to television for a third season in September.
E! confirmed in a press release Tuesday that NFL star Eric Decker and singer Jessie James Decker will star in a new season of the series.
Eric and Jessie married in 2013, and share 3-year-old daughter Vivianne and 20-month-old son Eric Jr. Season 3 will follow the family as they settle in Nashville after Eric signs with the Tennessee Titans.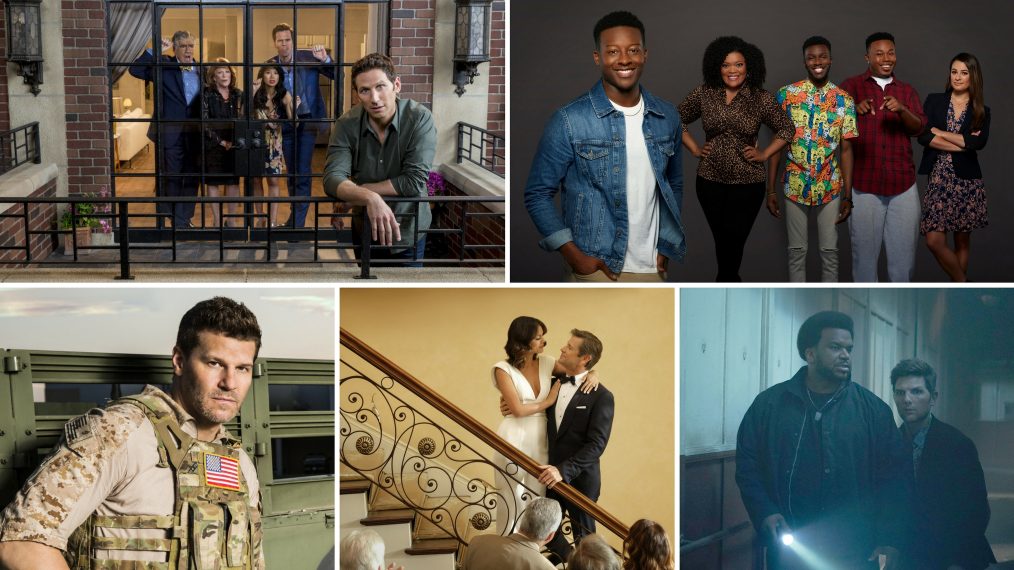 What will you be watching on network TV this fall? Set your schedule as the major networks release their fall premiere dates.
"Eric and I are very excited to be back for a third season of our show," Jessie said in a statement. "We are all about family, fun and sharing the love. I know our fans are going to enjoy watching this new chapter of our lives."
Eric & Jessie initially premiered as Eric & Jessie: Game On in September 2013. Jessie said in an interview with Rolling Stone published in July that the show helped her connect with female fans.
"I had a real hard time with female fans," the star confessed. "Girls didn't like me, and that killed me because I've always wanted to be a role model for young girls."
We're back!!!! The 3rd season of Eric & Jessie premieres on @e_entertainment on 9/6 at 10 pm. I know y'all are going to LOVE this season❤️❤ pic.twitter.com/EeiArnLXoe

— Jessie James Decker (@JessieJDecker) June 27, 2017
"I knew doing this show that if girls got to know me, it would really help them get to know my personality and maybe they would want to be a fan. So it did help, hugely," she said. "That's why I'm sitting here."
Eric & Jessie Season 3 will premiere Sept. 6.
By Annie Martin
Originally published in UPI Entertainment News.