Alec Baldwin Will Continue to Impersonate Donald Trump on 'SNL'
Will Heath/NBC
Alec Baldwin is set to reprise his role as President Donald Trump on Saturday Night Live when the long-running sketch comedy series returns this fall.
"Yea, we're going to fit that in. I think people have enjoyed it," the actor said of his role as Trump to CNN while promoting his new movie Blind.
Baldwin stated that his appearances as Trump will be kept to a minimum to treat SNL fans to "a couple celery sticks" as opposed to a "whole meal" of himself as the 45th president.
On Sunday, the Boss Baby star was an honoree for Spike TV's One Night Only series which features celebrities getting roasted.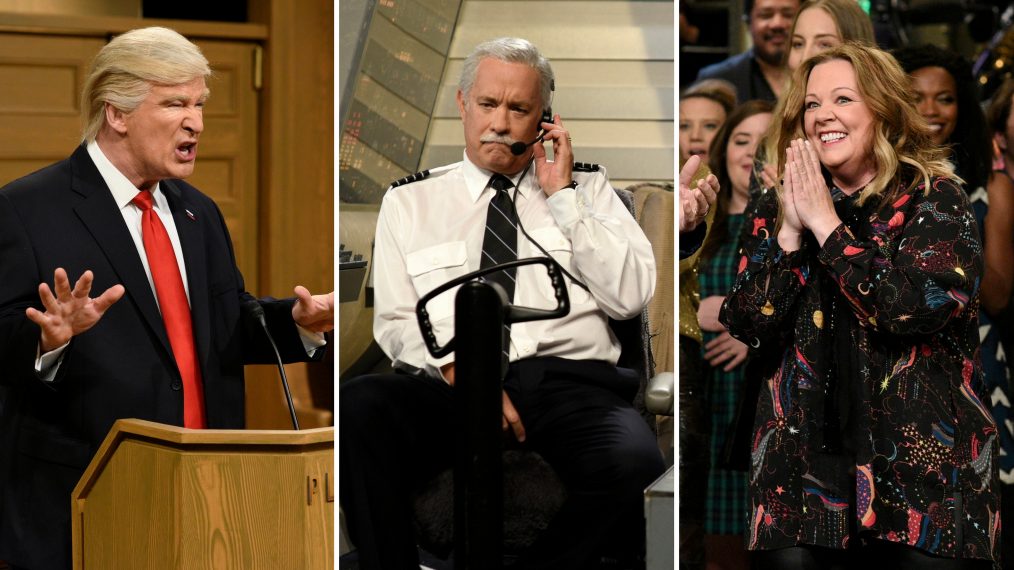 See who joins Melissa McCarthy on this prestigious list.
Baldwin was made fun of by stars Robert De Niro, Julianne Moore, Tracy Morgan and his daughter Ireland who referenced her father's infamous voicemail that made headlines in 2007.
"I'm here to roast this big old ham I call my father," Ireland said onstage before bringing up how Baldwin called her a "little pig" on the voicemail.
"Speaking of pigs. Some of you may remember me as that thoughtless little pig you read about. That was a decade ago, and my dad and I are in a much better place now. He would never say something like that. Because I'm 6'2″ and I would keep kick his [expletive]," she continued.
"The truth is, that whole awful period nearly killed him emotionally. I wouldn't see my dad that upset ever again...until I showed him my first tattoo. Okay, my second tattoo. I couldn't show him where I got the first one."
One Night Only: Alec Baldwin will air July 9 on Spike.
By Wade Sheridan
Originally published in UPI Entertainment News.