ABC's New Marvel Series 'Inhumans' to Premiere on Sept. 29
ABC
ABC's upcoming Marvel series Inhumans is set to premiere on the network on September 29.
The series premiere will feature the first two episodes of Inhumans and lasting from 8 to 10 p.m. EDT.
Spinning out of the pages of Marvel comics, the new superhero drama, which features a royal family in charge of leading a race of altered humans, will also have its first two episodes shown globally in IMAX theaters for two weeks starting September 1.
A new poster for Inhumans was released by the network on Twitter Monday featuring main characters Black Bolt (Anson Mount), Medusa (Serinda Swan) and Maximus (Iwan Rheon).
The cast also includes Eme Ikwuakor as Gorgon, Isabelle Cornish as Crystal, Ken Leung as Karnak, Ellen Woglom as an undisclosed character, Sonya Balmores as Auran and Mike Moh as Triton.
"Marvel's Inhumans explores the never-before-told epic adventure of the royal family including Black Bolt, the enigmatic, commanding King of the Inhumans, with a voice so powerful that the slightest whisper can destroy a city," reads the synopsis.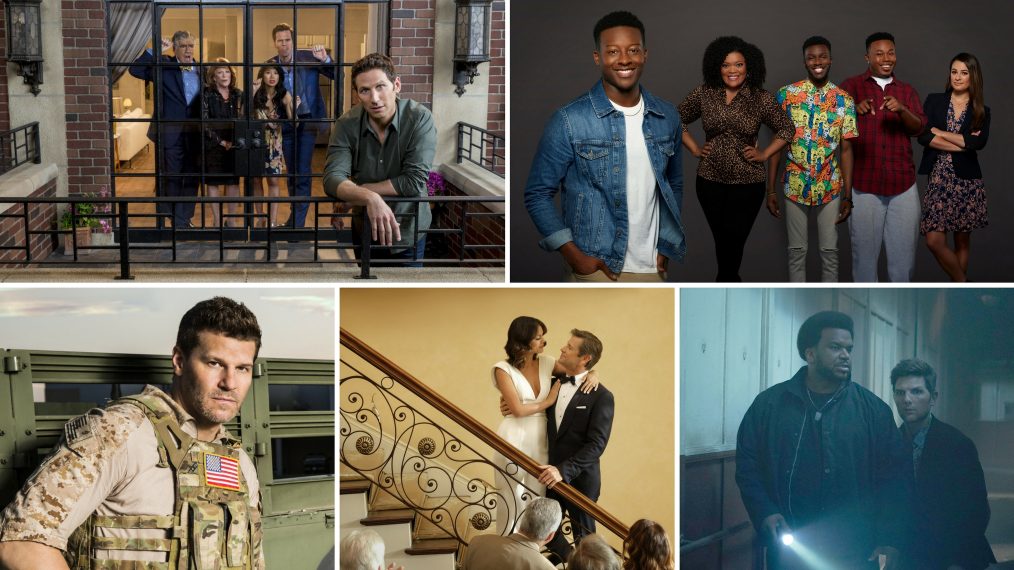 What will you be watching on network TV this fall? Set your schedule as the major networks release their fall premiere dates.
"After the Royal Family of Inhumans is splintered by a military coup, they barely escape to Hawaii where they are greeted with surprising interactions with the lush world and humanity around them. Now they must find a way to reunite with each other and return to their home before their way of life is destroyed forever."
By Wade Sheridan
Originally published in UPI Entertainment News.