'The Exorcist' Season 2 to Premiere on Sept. 29
Jean Whiteside/FOX
Fox has announced the premiere date for the second season of its horror drama The Exorcist.
"All hell breaks loose this fall. #TheExorcist Season 2 premieres Friday, September 29," the show's Twitter account said.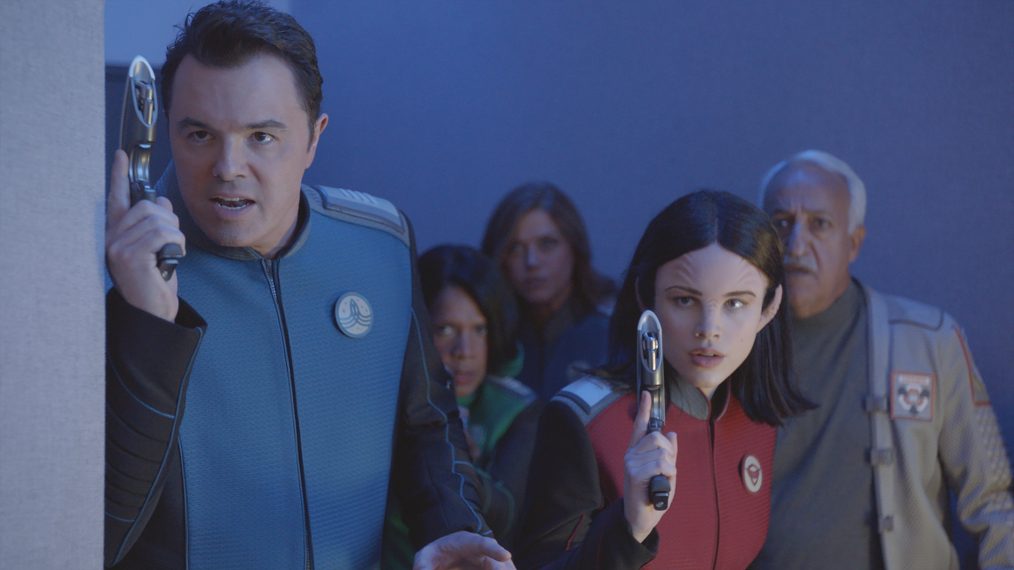 Seth MacFarlane's sci-fi comedy/drama 'The Orville' kicks off Fox's fall season with a special series premiere.
Season 1 of the supernatural show starred Geena Davis as the adult version of Regan MacNeil, the demon-possessed girl Linda Blair played in the classic 1973 film The Exorcist. Alan Ruck portrayed Henry Rance, the husband of Regan, who has since changed her name to Angela, while Hannah Kasulka and Brianne Howey played the couple's daughters Casey and Katherine.
When Casey began exhibiting violent, bizarre behavior, Catholic priests played by Alfonso Herrera and Ben Daniels were called upon to help drive out the evil spirits inhabiting her.
Herrera and Daniels will return for Season 2 to investigate a new case. Their co-stars have not been announced yet.
By Karen Butler
Originally published in UPI Entertainment News.