Nathan Fillion Agrees to Return to 'Castle' as its Showrunner Steps Down Nathan Fillion agrees to return to Castle as its showrunner steps down
Castle hasn't been renewed yet, but Fillion being on board for another year means the longtime drama will likely be back next season. Castle showrunner David Amann's departure is the 2nd showrunner shakeup in the past year. Amann replaced creator Andrew Marlowe last June. PLUS: Castle could return for a final 13-episode season, and what about Stana Katic?
Peabody Awards go to John Oliver, Amy Schumer Jane the Virgin, Fargo, The Americans
The Knick, Black Mirror, Rectify and The Honorable Woman are also among this year Peabody winners.
Watch David Duchovny in the trailer for NBC's Aquarius
Duchovny plays an LAPD sergeant in the '60s-drama revolving around the Charles Manson murders.
Time's 100 most influential people: Lorne Michaels, Kim Kardashian, Laverne Cox
Jack Nicholson penned a tribute to the SNL honcho, as did Martha Stewart for Kim Kardashian. Oprah wrote an appreciation for Lee Daniels, while Alan Ball recalled "audacious" Transparent creator Jill Solloway. Meanwhile, Amy Poehler honored Chris Pratt by writing that her former Parks and Rec co-star "has that something special. That magic thing that lets you know he is used to working hard and isn't interested in wasting your time."
Laverne Cox makes history by posing nude for Allure
The Orange Is the New Black star initially turned down the offer, but ultimately said: "I'm a black transgender woman. I felt this could be really powerful for the communities that I represent." PLUS: Read Cox's Time 100 tribute.
CBS to air colorized I Love Lucy episodes for May sweeps
CBS usually airs colorized Lucy episodes during the holiday season.
Amy Sedaris attempts to serenade Letterman on her 34th and final appearance
Sedaris has only been visiting Dave since 2001.
ABC announces season finale dates
Scandal goes out for the season on May 7.
Before Mad Men, Kiernan Shipka was an actress on Jimmy Kimmel Live
In fact, Shipka learned she landed the Sally Draper role in Kimmel's parking lot. Like Bella Thorne, the 15-year-old Shipka appeared in various Kimmel sketches when she was a very young actress, playing a crying American Idol Sanjaya fan, a young Britney Spears, a tantrum-throwing child and more. PLUS: Shipka started binging on Mad Men at age 14.
Ed Sheeran is trying to get on Game of Thrones after turning down an extra role
"There were talks ages ago of me being an extra, which could have been cool. But every time they shoot, it's the time I tour in the UK," says Sheeran, who plans to "hound" producers. PLUS: Which Game of Thrones star is featured in the new Star Wars trailer?
James Corden sings Tax Day Carols with Katharine McPhee
Check out The Late Late Show's latest musical number.
Homeland's David Harewood among the additions to The Night Manager
The BBC/AMC series has also cast Neil Morrissey, Katherine Kelly and Tobias Menzies.
Frasier stars reunite for David Hyde Pierce's Broadway-directing debut
Peri Gilpin and Jane Leeves were among the attendees at the premiere of It Shoulda Been You.
Happy 50th birthday, Jon Cryer!
The Two and a Half Men alum is a few months older than Charlie Sheen, who turns 50 in September.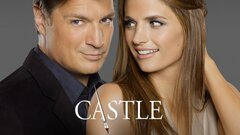 Castle
where to stream
Powered by