Hulu is sorry for running so many ads during 'Seinfeld' Less than 24 hours after Seinfeld joined Hulu, subscribers are complaining about all the ads they have to sit through. While the number of ads is fewer than what you would get on cable, it's still annoying for Hulu users. Hulu responded to one user, hinting that there may be an ad-free option in the future. "So sorry!" tweeted Hulu. "Our focus is day-after-air tv, so we're currently ad-supported across all shows. Haven't ruled out an ad-free plan." PLUS: Check out Elaine's modern makeover, and why it's so hard to translate Seinfeld for other countries.
PBS' investigation found that producers violated network standards by letting Affleck have "improper influence" and "by failing to inform PBS or WNET of Mr. Affleck's efforts to affect program content." Before Finding Your Roots can return for a third season, it must make some staff changes, including hiring a fact checker. Meanwhile, host Henry Louis Gates Jr. responded to the investigation, saying in a statement: "I apologize for putting PBS and its member stations in the position of having to defend the integrity of their programming."
"I believe our deal with Amazon precludes a Netflix component so I think Netflix, who has expressed interest and has expressed great enthusiasm for the show… I don't think contractually with our Amazon contract, they can pick up the show."
HBO CEO Richard Plepler says the Veep star was more popular at the White House Correspondents Dinner than the real-life president. "I assure you she was a bigger star than the president," he says. "People were gathering around our table, not the head table."
Which states are the most and least "couch-potatoey"?
"She is fabulous," says exec producer Allison Grodner. "We love her, and we're excited that we'll ultimately have our first transgender (houseguest) in Big Brother history this season."
The former Buffy star will play Ariana Grande's mom on the Ryan Murphy Fox anthology series, which debuts Sept. 22.
"I want this to be a series of shows from the eyes of leaders of nations about their countries, not through the lens of a news organization," says Burnett.
James currently serves as an executive producer on the Starz basketball comedy.
While Teresa Giudice serves time in prison, cameras are following the Giudice family in what could become a regular series.
The project is described as being "about romance and the 'minutiae of daily existence in a sci-fi afterlife.'"
"We are beyond fortunate to not only welcome Lili back for our new cycle, but to have her as a series regular," says creator John Ridley of Taylor, who guest-starred on Season 1.
"We want to do TV, but we want to do it in a different way," says Buzzfeed CEO Jonah Peretti. "We resisted for a long time. People kept pitching us TV shows but we didn't know anything about TV, and our special powers came from having a closer relationship with our audience."
Jeff and Some Aliens is a spinoff of TripTank.
The Danger Zone singer will appear in the season finale.
Director Anthony C. Ferrante's band will contribute two songs to the Sharknado soundtrack, including (The Ballad of) Sharknado."
The USA hacker drama, says Alan Sepinwall, is "a reminder that even the most well-worn cliches can still work with the right execution. In particular, the show demonstrates how the right piece of casting can overcome a lot of material that might seem questionable in lesser hands. The casting in question involves Rami Malek," who is "small and gaunt, with eyes that always look like they're a half-step away from sinking completely into his head, never to be exposed to the world again." PLUS: Mr. Robot is a surprisingly effective screed against the current inequities of the world, it looks to be the most radical-minded TV series ever shown on basic cable, it has the jittery feel of a British thriller, and Mr. Robot creator says: "I'm a techie and I wanted to do something in that world."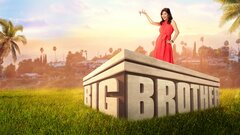 Powered by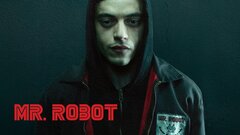 Powered by