Report: Netflix is Close to Ordering Full House Reunion Series Fuller House Report: Netflix is close to ordering Full House reunion series Fuller House
Candace Cameron Bure and Andrea Barber will reprise their roles as D.J. Tanner and Kimmy Gibler in a 13-episode series that is close to getting picked up, according to TV Line. John Stamos, Bob Saget and Dave Coulier are expected to serve as guest-stars, with Stamos also serving as a producer. Full House creator Jeff Franklin is also aboard, along with original executive producers Thomas L. Miller and Robert L. Boyett. Full House's last episode aired 20 years ago, on May 23, 1995.
Last Comic Standing stars react to the Trevor Noah controversy
New host Anthony Jeselnik admits: ""I don't tweet anymore really because of some of the outrage that I've received."
James Corden will do tonight's Late Late Show from a stranger's house
Corden opted to try and crash a house a few blocks from his studio at CBS Television City. PLUS: Watch Katie Couric fight her stunt double on The Late Late Show.
President Obama attempted to impersonate Frank Underwood for April Fools' Day
"Frank learned it from me," the president says in a video released by the White House.
America's Got Talent Season 9 winner gets 2 magic specials
Mat Franco's Got Magic will follow the Season 9 winner as he performs street magic and impresses celebrities. PLUS: Howie Mandel will shake hands on Season 10, despite his OCD.
The Tonight Show's Tariq Trotter rapped a recap of Game of Thrones
"It's nothin' but drama … It's nothin' but drama, yeah."
How Spike TV's Lip Sync Battle, premiering tonight, came to be
John Krasinski was in his car with wife Emily Blunt and Stephen Merchant when they came up with the idea of a lip sync battle to pitch to Jimmy Fallon. "As cliché as it sounds, something magical happened," Krasinski said of Fallon trying out the lip-sync battle on his own show. "Jimmy turned to me and said: 'Oh my gosh. This is going to be huge.'" PLUS: Lip Sync Battle was done before, in the '80s.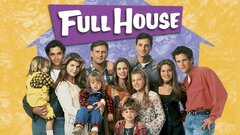 Powered by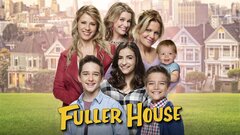 Powered by