What's On: It's Brother Against Brother on 'Better Call Saul,' Comedy Legends Betty White and Carl Reiner Get 'Young & Hungry'
Better Call Saul (10/9c, AMC): A master class in great character acting distinguishes a pivotal episode in which Jimmy McGill (Bob Odenkirk) is finally brought before a disciplinary committee of the Bar, the culmination of brother Chuck's (Michael McKean) vendetta to torpedo the future Saul's legal career for the sake of the integrity of the law. There's no love lost between these siblings—or is there? Chuck insists he loves his brother, and that Jimmy "has a way of doing the worst things for reasons that sound almost noble." Jimmy, who has cared for his ailing brother for longer than either like to admit, appears almost mournful as he reaches into his own bag of tricks in an attempt to expose his brother's true motives.
Young & Hungry (8/7c, Freeform): What becomes a TV legend most? Probably not the prospect of guest-starring on middling cable sitcoms, but any chance to pay respect to Betty White and Carl Reiner beats watching the Monday sitcoms on CBS. In this episode, Gabi (Emily Osment) learns she shares a birthday with Ms. Wilson (White), and they head to Vegas, where Ms. Wilson has made a date to meet a former boyfriend (Reiner the Great).
Scorpion (10/9c, CBS): Not such a stretch to imagine the tech wizards on this escapist series having been die-hard Lost nerds. Which might come in handy when the team crash-lands on a deserted island en route to Toby and Happy's honeymoon destination.
Inside Monday TV: Season finales include several CBS sitcoms, including the conclusion of the caper on Kevin Can Wait (8/7c, CBS) that reunites Kevin James with Leah Remini from a far better show; on Superior Donuts (9/8c), Franco (Jermaine Fowler) and Randy (Katey Sagal) decide to find out once and for all where Arthur (Judd Hirsch) spends his Sundays; and in what might be the series finale of freshman underachiever The Great Indoors (9:30/8:30c), Jack (Joel McHale) and Brooke (Susannah Fielding) rekindle their former romance at the company retreat, and Roland (Stephen Fry) goes back in the field, offering Jack the company's reins. … Blake Shelton performs his new hit single, "Every Time I Hear That Song," as the Top 10 sing live on NBC's The Voice (8/7c). … Fox's Gotham (8/7c) is host to a reunion of some of the city's most unhinged villains, including Camila Perez as Firefly and Nathan Darrow (who's terrific in the upcoming HBO movie The Wizard of Lies) as Mr. Freeze. … Kelly Rowland, Ludacris, DJ Khaled and Mary J. Blige are among those saluting their moms in VH1's second Dear Mama: An Event to Honor Mors special, hosted by Anthony Anderson and La La Anthony.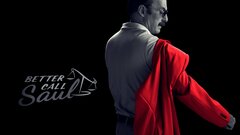 Powered by