Drew Scott, Linda Phan Land 'Property Brothers' Spinoff
Noam Galai/Getty Images for AMC
Drew Scott and fiancée Linda Phan have landed their own Property Brothers spinoff.
The 38-year-old television personality and Phan will renovate their first home together on the new HGTV series Property Brothers at Home: Drew's Honeymoon House, according to E! News.
"HGTV fans have followed Drew and Linda's relationship over the years and we are all more than ready to see them finally seal the deal and move into a new home," HGTV senior vice president of original programming and production John Feld said.
"We may not get a wedding invitation but, with Property Brothers at Home: Drew's Honeymoon House, all of us will get a front row seat to the most important renovation and reveal that the guys have ever done," he added.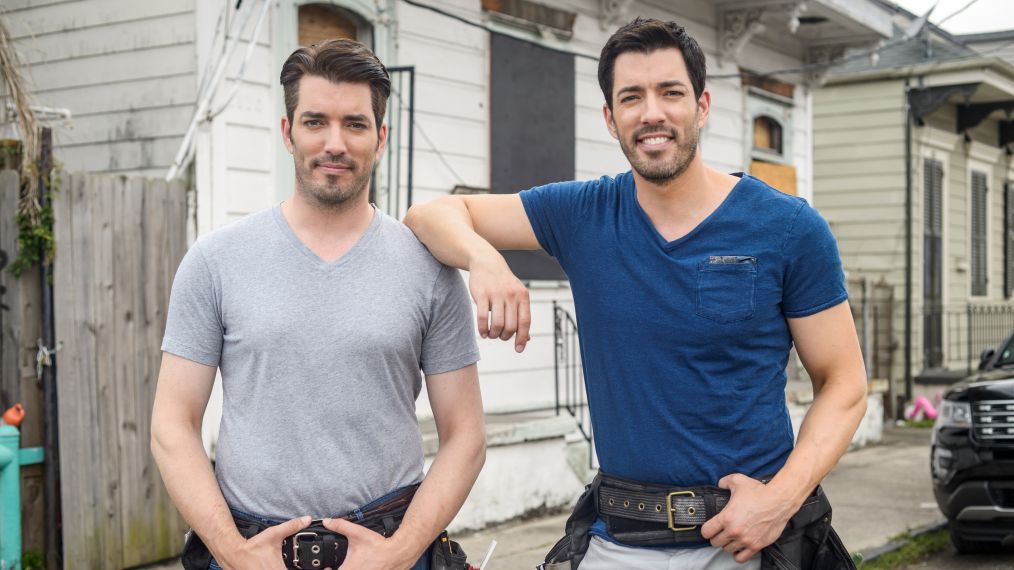 Real-estate porn, decluttering sessions, rustic renovations, flipping gambles, dueling decorators and hot twins —here are our favorite HGTV shows from the network's 23-year history.
Drew's Honeymoon House will consist of four one-hour episodes and premiere in November. The show will see Scott and Phan will work with Scott's twin brother and Property Brothers co-star, Jonathan Scott, to renovate their home in time to host their wedding rehearsal dinner.
"[Jonathan will] be hands-on with whatever we do," Scott told People after getting engaged to Phan. "We'll work together to design the home."
Scott, who has starred on Property Brothers since 2011, got engaged to Phan in December after six years of dating. The couple celebrated with Jonathan, the twins' elder brother, J.D. Scott, and other family and friends at a surprise engagement party after the proposal.
The original shows star Chip and Joanna Gaines and Tarek and Christina El Moussa, respectively.
"From the moment I first met Linda, back in 2010, I knew she was special. And last night I became the luckiest man on the planet when she said #ido," Scott wrote Dec. 14.
By Annie Martin
Originally published in UPI Entertainment News.