Peter Capaldi Says He Still Feels Like the 'New Doctor' on 'Doctor Who'
Simon Ridgway
Scottish actor Peter Capaldi admits it takes time to adjust to being the star of Doctor Who, a beloved sci-fi series with a huge, global following.
Capaldi will soon be seen in his third and final season as the 12th Doctor on the time-travel show. His replacement has not yet been announced.
Asked by UPI during an October round-table interview with reporters at New York Comic Con if he offered any guidance to Pearl Mackie, his new co-star, Capaldi replied: "I don't have any wisdom about it. I still feel like the new Doctor. I did say to her, 'It's a big organization and any show that has an international profile and is, in some, sense is a successful brand, these are elements actors aren't used to dealing with...'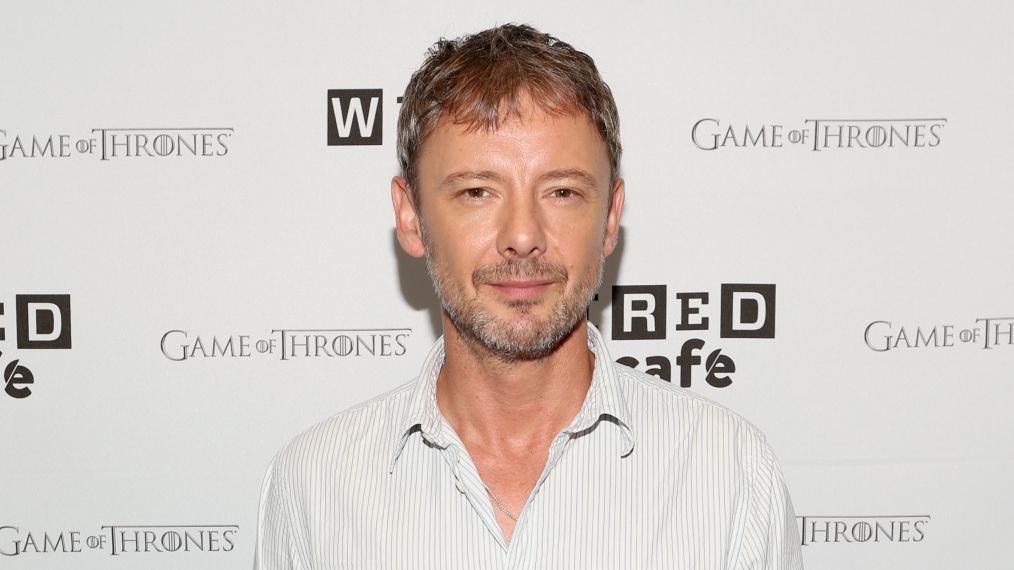 The actor currently stars on ABC's 'The Catch.'
"So, I tried to just basically tell her what that person did and that person did and that person did. Because there is a whole pile of people you don't normally see at work around and she's fine with it. She doesn't need any advice from me," he emphasized. "My advice to myself, generally, is: 'Don't look down. Don't be conscious of the scale of the show.' Because, in fact, like most shows, it is actually, very intimate. The ideas and Steven [Moffat's] fabulous scripts and ideas for the show are personalized and they have to be looked after. I always think that's the great struggle. Keeping THAT little flame alive when everyone is saying, 'We're running out of time' or 'The monster's not working.' Trying to keep the little flame alive is what it's about."
So, what could showrunner Moffat, who was seated beside Capaldi, reveal about the Doctor's relationship with his new companion Bill?
"Not a massive amount because actually the way it is introduced and the way it develops is quite unusual for us," Moffat teased.
For those of us turned on by cosplay and the phrase "temporal paradox," and who will always have a special place in our hearts for Scott Bakula and absurdly long striped wool scarves, this is a golden age of television. There are three new time-travel shows on broadcast networks this season:...
"So, I want that to look fresh when it happens, as opposed to me talking about it forever before we start. It's consciously patterned to be an entry point of the show. It's like Episode 1 again," he explained. "It is really a jumping-off point and we really play the game of introducing someone to all the mad levels of what the Doctor is like. ... What makes it different is that Pearl as Bill is so different from any of the other companions -- she behaves, she talks, she acts differently."
The new season of Doctor Who is to premiere on BBC America in the United States and on BBC One in the United Kingdom on Saturday.
By Karen Butler
Originally published in UPI Entertainment News.