Ellen Pompeo: 'Grey's Anatomy' Will End When I'm Ready to Stop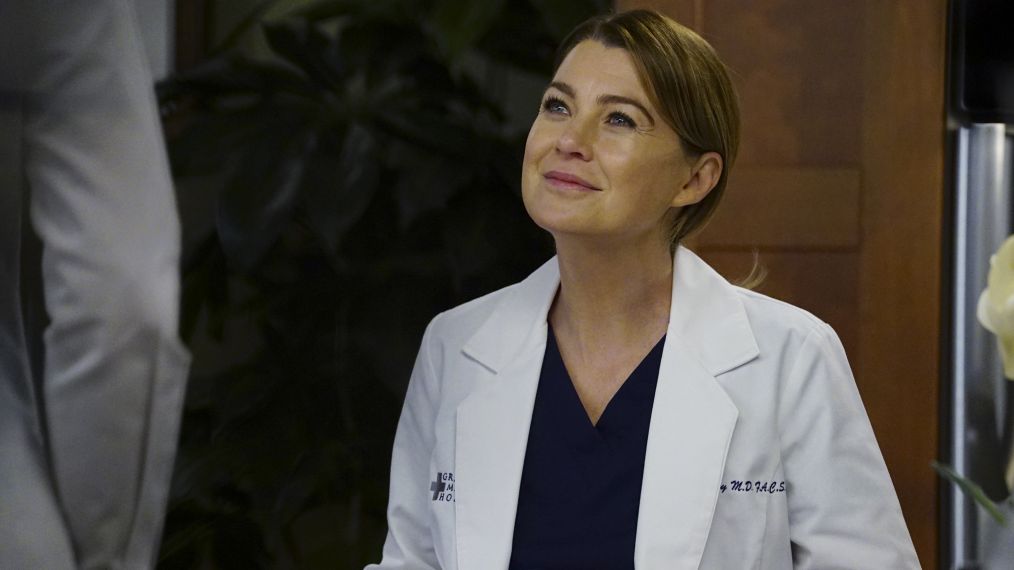 ABC/Richard Cartwright)
Ellen Pompeo says Grey's Anatomy will end when she's "ready to stop" starring on the show.
The 47-year-old actress said in an interview with Variety that she's "mulling" over her future as Dr. Meredith Grey on the popular ABC medical drama.
"[Creator] Shonda [Rhimes] and I have both said that when I'm ready to stop, we're going to stop the show," Pompeo said. "The story is about Meredith Grey's journey and when I'm done, the show will end."
Maggie Pierce's mother faced a tough battle in Thursday's episode of 'Grey's Anatomy'
"As far as how much longer I want to do the show, I'm mulling that over as I speak," she shared. "I'm really open to whatever the universe presents. I don't know how long the show will go on ... I think the audience will tell us when the show is no longer a fan favorite."
Pompeo has seen several stars, including Katherine Heigl and Patrick Dempsey, come and go since Grey's Anatomy first premiered in 2005. The actress said the fans "keep inspiring" her to make the series, which is now in its 13th season.
"As a performer and an artist, your goal is to move people and touch people, and we're still doing that 13 years later, so it's pretty hard to stop when you feel that you are moving people that much," she explained.
"Why walk away from a hit? You don't walk away from something for nothing. And with the track record out there, I'm good to keep doing it for now," the star said.
Pompeo made her directorial debut on the Thursday, March 30, emotional episode, "Be Still My Soul," which centered on Meredith's half-sister, Dr. Maggie Pierce (Kelly McCreary), and Maggie's mom, Diane (LaTanya Richardson Jackson). McCreary had nothing but praise for Pompeo in an interview with the New York Post.
RELATED: Sign up for TV Insider's Grey's Anatomy Newsletter
"[Ellen] brought so much to this particular script," she said. "She's got the depth of knowledge of these characters after 13 seasons on the show. And she has a personal connection to this story being that she lost her mom herself [in real life]."
"It enabled her to find some really beautiful moments both in our performances and draw even more out of what we were giving her," the actress said. "It was amazing synchronization."
By Annie Martin
Originally published in UPI Entertainment News.