NBC is Devoting 4 1/2 Hours to SNL's 40th Anniversary on Sunday night NBC is devoting 4 1/2 hours to SNL's 40th anniversary on Sunday night
The SNL 40th Anniversary Special has been expanded to 3 1/2 hours, running from 8 pm to 11:30. That will be preceded by a one-hour red-carpet special. PLUS: SNL documentary Live From New York! will open the Tribeca Film Festival.
Jason Jones: Brian Williams would be "terrific" as Daily Show host
Says "The Daily Show" correspondent: "Can I be honest? Brian would be great." PLUS: Triumph the Insult Comic Dog attempts a Brian Williams joke, and Chris Rock on Williams' suspension: "Six months' suspension? That's called fired where I'm from."
CBS is looking for streaming homes for CSI and NCIS
Les Moonves says CBS is looking to license domestic streaming rights for both shows, but expect to wait longer for NCIS.
MTV reviving My Super Sweet 16 for Lil Wayne's daughter
The MTV birthday reality show was canceled in 2008, but it'll return Monday for Lil Wayne's oldest daughter, Reginae Carter.
Joel McHale on hosting The Daily Show: "I don't think I'm smart enough to do the job"
"I think I come off as being smart," says The Soup star. "But deep down I'm really not. Plus, I've just signed on for two more years at E!, and I'm having a ball on that show. And E! has been incredibly good."
USA passes on Stanistan starring Dexter's Jennifer Carpenter
Carpenter was set to star in a drama about an American compound in a Middle East country.
Jerry Seinfeld will perform in India, marking his 1st standup gig in Asia
Seinfeld will do two shows in an indoor sports stadium in March.
Raven-Symoné got her Empire role after visiting friends on the set
The former "Cosby Show" star says she knew about the bombshell beforehand. "I definitely have to know what I'm gonna be playing before I say yes to it," she says. "You can have the most fabulous show in the world, but there's just some things I won't be part of because of what I believe as a human being."
Jon Hamm cried after his final Mad Men take
"Everybody did," says the actor, who filmed his final scene on the day before the 4th of July.
Check out The Mentalist's series finale photos
The final episode is "all you've hoped for," says showrunner Tom Szentgyorgyi.
Since 2001, The Bachelor Chris Soules has received $370,000 in gov't farm subsidies
As The Washington Post points out, the millionaire farmer, "one of the top 20 percent of recipients in Iowa, didn't do anything wrong. He simply played by the rules — rules built on years of Big Agriculture's lobbying and bipartisan angst."
How Rob Lowe was "uglified" for his DirecTV ads
The costume designers behind the campaign say the "Less Attractive Rob Lowe" was based on a real person.
Titus Welliver: Beverly Hills 90210 was the worst job I ever had
The Bosch star says his role was so bad, his dad told him, "Son, I love you. If you need money that badly, I'll send you some. But don't do that again. It's bad for your soul."
See a sneak peek at the Harold & Kumar animated pilot
Warning: It's inappropriate stuff.
Revolution's David Lyons is returning to NBC in Game of Silence pilot
He'll play an attorney whose ascension is threatened by a secret from his violent past.
Liv Tyler welcomes a son
The Leftovers star gave birth to her 2nd child on Wednesday.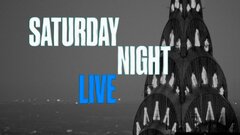 Powered by