Camille Grammer 'Toying' With 'Real Housewives of Beverly Hills' Return
Nicole Weingart/Bravo
Camille Grammer says she's "toying" with the idea of a Real Housewives return.
The 48-year-old television personality discussed her future with Real Housewives of Beverly Hills and slammed ex-husband Kelsey Grammer at the Family Equality Council's 2017 Impact Awards.
"It's something I've been toying with the last three years," Grammer told reporters. "I've been asked. Maybe next year, we'll see. You know, after the reunion and after this season, and after casting, we'll see how they feel about it."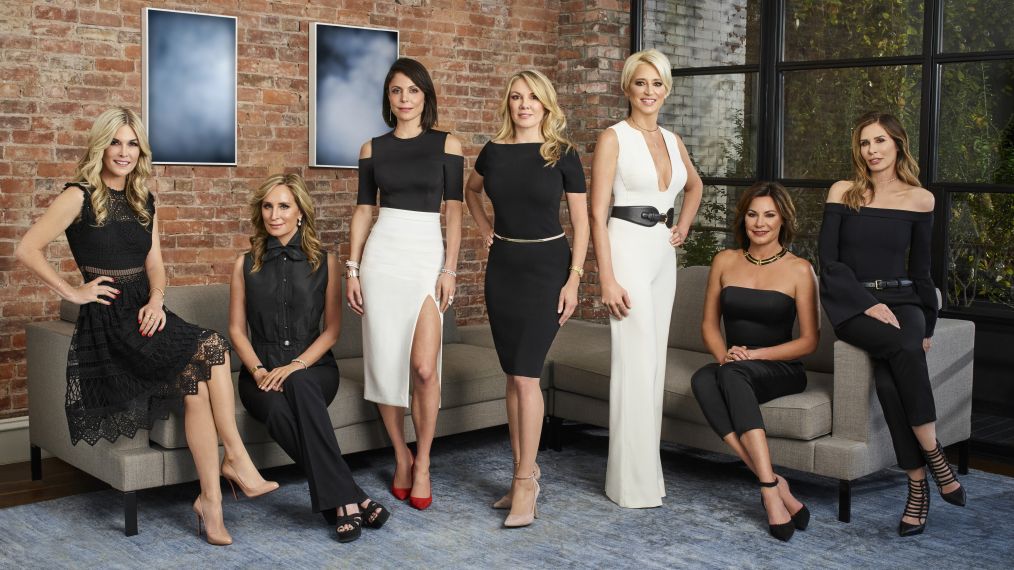 Tinsley Mortimer joins the 'RHONY' cast, and former housewife Jill Zarin, makes a guest appearance!
"I had a very tough time," she said of going through her divorce with Kelsey on the show. "Divorce alone is a very hard to go through, and having the public weigh in on it makes it worse."
Grammer, who starred on Seasons 1 and 2 and appeared in Seasons 3, 5, 6 and 7, split from Kelsey in 2010 after nearly 13 years of marriage. She and the actor share 15-year-old daughter Mason and 12-year-old son Jude.
"I always thought that once I got married it was forever. My ex didn't think that. I should've realized that when I was number three," the star said. "He changes marriages like he changes characters, you know, for movies or shows."
"[We have] terrible co-parenting," she admitted. "I wish for the kids that he would grow up and mature."
Gizelle Bryant, Karen Huger, Robyn Dixon, Ashley Darby and Charrisse Jackson-Jordan are back for more drama.
Grammer attended the awards show with her new boyfriend, an attorney named David, according to E! News. Sources said the couple met through mutual friends a few months back and that Grammer is "very happy."
By Annie Martin
Originally published in UPI Entertainment News.