Oscars 2017: Jimmy Kimmel Hijacks Unsuspecting Tour Bus Passengers
Kevin Winter/Getty Images
Host Jimmy Kimmel executed a practical joke at Sunday's Oscars ceremony in Los Angeles.
He had a tour bus with about a dozen, unsuspecting passengers escorted into the Dolby Theatre where the star-studded gala was in full-swing.
Sharing the love !!!!!!!!! #Oscars pic.twitter.com/yCE64U98Cp

— Keith Urban (@KeithUrban) February 27, 2017
The stunned people—casually dressed and with cameras and cellphones ready to snap photos of what turned out to be a nonexistent, costume exhibit—were invited to shake hands and take selfies with the likes of Emma Stone, Nicole Kidman, Viggo Mortensen, Mahershala Ali, Jeff Bridges, Octavia Spencer, Keith Urban, Ryan Gosling, Jennifer Aniston and Meryl Streep.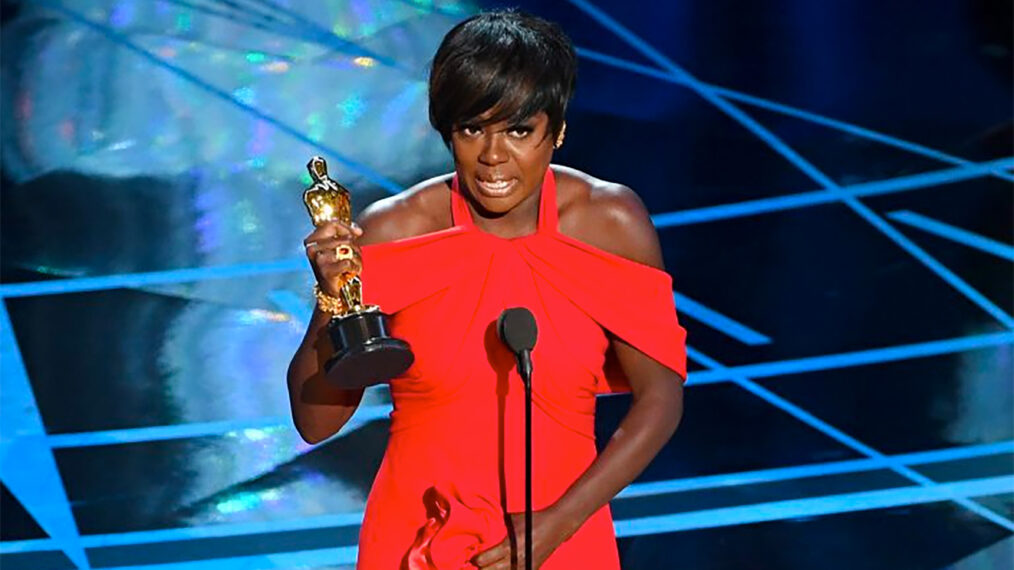 Davis has been nominated for an Academy Award three times in her career.
Actor-director Denzel Washington gamely pretended to marry an engaged couple, and Aniston even gave the bride a pair of sunglasses from her purse as a wedding gift.
Best tour ever! pic.twitter.com/93FmNZgMPu

— The Academy (@TheAcademy) February 27, 2017
By Karen Butler
Originally published in UPI Entertainment News.