What's On: 'The Walking Dead' returns, and James Corden hosts a star-filled Grammys for Friday, Feb. 10 thru Sunday, Feb. 12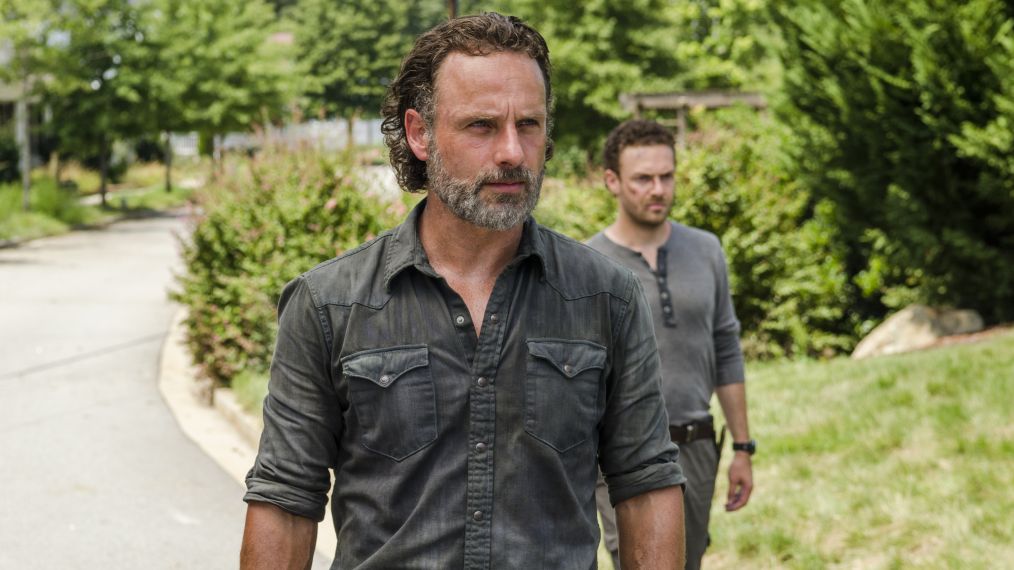 The Walking Dead (Sunday, 9/8c, AMC): Here's the good news: Rick (Andrew Lincoln) & Co. are finally in fighting-back mode after a dispiriting first half of the seventh season. Better news: Negan (Jeffrey Dean Morgan) is MIA for the mid-season premiere, so we're spared his tiresome gloating—though some of his more odious deputies make an appearance before the episode's over. Otherwise, it's a promising hour with a bit of a High Noon vibe as the Heroes of Alexandria try to find allies to stand with them against the so-called Saviors. And steel yourself for one of the most spectacular and outrageous zombie kills in a while. That's the Walking Dead we remember fondly, not the Negan-fueled torture porn.
The 59th Annual Grammy Awards (Sunday, 8/7c, CBS): Expect musical shenanigans as late-night star James Corden, in his first gig as Grammys host, works the Staples Center crowd—many of whom have ridden along with him for a Carpool Karaoke—at the music industry's gala celebration. The more serious musical segments feature a superstar roster including Lady Gaga (fresh from her Super Bowl triumph), Adele, Bruno Mars, Carrie Underwood and many more, plus inspired duets (including Best New Artist nominee Maren Morris with former Best New Artist Alicia Keys), tributes to Prince and George Michael, an In Memoriam segment starring John Legend and Tony winner Cynthia Erivo (The Color Purple), and Demi Lovato, Andra Day and Tori Kelly participating in a Bee Gees salute. How deep does your love for pop music go? The Grammys is a pretty good litmus test.
The Missing (Sunday, 8/7c, Starz): The first season of this international mystery anthology was a deep dive into unhinged despair in the wake of a child's mysterious disappearance. The gripping second season confronts the perils of potentially false hope. David Morrissey (The Walking Dead) and Keeley Hawes are tremendous as parents still grieving over the daughter who vanished from a British military base in Germany 11 years earlier. When a sick young woman appears claiming to be their daughter, joy is mixed with suspicion—especially when French detective Julien Baptiste (Tcheky Karyo, a holdover from Season 1) begins digging into a cover-up that takes him from Iraq to Switzerland. The set-up may be familiar to fans of ABC's The Family and BBC America's Thirteen in the past year, but the emotional depth and shocking twists of The Missing manage to redefine the genre.
Last Week Tonight With John Oliver (Sunday, 11/10, HBO): Where does he start? And where will it ever end? We can only imagine the epic rant the comedian has in store for us, having been absent (if not entirely silent—check out his promos) since the Trump administration began. Next to Samantha Bee, Oliver's is the most hilariously indignant voice of moral and political outrage TV has to offer. It's good to have him back. … In other political-satire news, Alec Baldwin hosts NBC's Saturday Night Live (11:30/10:30c) for an unprecedented 17th time. His caricature of the caricature of Donald Trump is one for the ages, but the show set a high bar last week with Melissa McCarthy's surprise appearance as press secretary Sean Spicer, and that's going to be hard to top.
Inside Weekend TV: A special edition of ABC's Shark Tank (Friday, 9/8c) features pitches from all-American heroes, including a firefighter and his wife, an Iraq War veteran, a Peace Corps volunteer and a pediatric nurse. … Jon Stewart is an executive producer of the timely documentary After Spring (Friday, 9/8c, Starz), which tells the wrenching stories of Syrian refugees and aid workers at the Zaatari Refugee Camp in Jordan. … Anthony Anderson (black-ish) hosts the 48th NAACP Image Awards (Saturday, 9/8c, TV One), awarding achievements in TV, film, music and literature by people of color. Beyoncé, no surprise, leads the pack with seven nominations. … Sting narrates Discovery's The Dark Side of the Sun (Saturday, 10/9c), which explores our fiery star and new technology, including a solar telescope and NASA's Solar Probe Plus spacecraft, designed to help predict the next devastating solar storm. … HBO's Girls (Sunday, 10/9c) begins its sixth and final season with Hannah (Lena Dunham) in an unusually good place, career-wise, while divorcée Marnie (Allison Williams) redefines her relationship with Ray (Alex Karpovksy) and Adam (Adam Driver) and Jessa (Jemima Kirke) carry on with their usual intensity. The Night Of's Riz Ahmed guest-stars.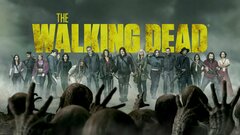 Powered by