Severide's Heroism Could Endanger a Sick Woman's Life on 'Chicago Fire'
Everybody knows Chicago Fire's Lt. Kelly Severide (Taylor Kinney) is a hero, but there are times when heroes are tested.
Not too long ago, he went on a drinking binge when the young woman he was going to donate his bone marrow to was deemed too sick to undergo the transplant. The incident nearly got him charged with vehicular homicide when Chicago PD thought he had caused an accident. (It wasn't him and he was cleared.)
In the January 17 episode, he'll learn that the transplant operation can go ahead after all, but first there's another woman he must save from a particularly dangerous fire.
Watch an exclusive clip from the episode below: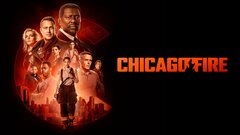 Powered by