What's Worth Watching: 'black-ish', 'Law & Order: SVU', 'Full Frontal with Samantha Bee' and more for Wednesday, January 11
black-ish (9:30/8:30c, ABC): Next Tuesday and Wednesday, PBS's peerless public-affairs program Frontline airs a two-part report on the Divided States of America, analyzing the polarization that helped produce a Trump presidency. In a more satirical, though not really joking, vein, black-ish creator Kenya Burris has written and directed a powerful episode depicting the aftermath of the bruising election within a single family. At home, Bow (Golden Globe winner Tracee Ellis Ross) is in denial, draped in swag from progressive organizations. At work, Dre (Anthony Anderson) can't get anything done, eight weeks after the results, because the staff won't stop engaging in heated debates about what happened and who's responsible. Demonstrating that speaking out can be the ultimate form of patriotism, much like Meryl Streep's speech at the Golden Globes on Sunday, black-ish invokes the spirit of Martin Luther King Jr. (whose birthday we celebrate next week) in putting the heated rhetoric of both sides in perspective. As one of the Johnson kids succinctly puts it, "Our values don't disappear just because our side lost one election," and in the spirit of the great Norman Lear comedies of the '70s, black-ish celebrates and cheers on the ongoing struggle for reconciliation through freedom of speech.
Law & Order: Special Victims Unit (9/8c, NBC): A week ago, Benson (Mariska Hargitay) gave temporary thought to life after police work when learning Tucker (Robert John Burke) was planning to retire. This week, she contemplates her life as a mother when confronted with the troubling case of a 6-year-old boy who vanishes during a wild party thrown by his mother.
Full Frontal With Samantha Bee (10:30/9:30c, TBS): The acclaimed news-satire show is back on a new night, but with the same ferocious and fearless attitude that landed Bee on many year-end lists of the best of 2016 TV (including mine). The program listing says Bee will discuss "President Obama's legacy of deportation and detainment," which sounds like a respite from her Trump fixation. Though probably not for long.
Inside Wednesday TV: You think you've got it tough this winter? PBS's Nature travels to the Arctic and beyond for Snowbound: Animals of Winter (8/7c, check local listings at pbs.org), capturing survival tactics of creatures including the wolf, Arctic fox, bison, reindeer, polar bear, penguin and, yes, the woolly bear caterpillar. … Fox's Star (9/8c) goes off the deep end, with a musical sequence rivaling American Horror Story: Asylum's "The Name Game" in its lunatic abandon. It's a sign of how far these ambitious young singers will go to produce their demo, which could also end up costing their promoter Jahil (Ben Bratt) dearly. … Bravo's Girlfriends' Guide to Divorce (10/9c) returns for a third season, with Abby (Lisa Edelstein) once again riding a tide of public and private scandals. … Also back for its seventh and final season: Comedy Central's Workaholics (10/9c).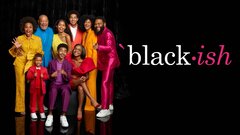 Powered by