Grease Live! Was the Way We Were Feeling on Twitter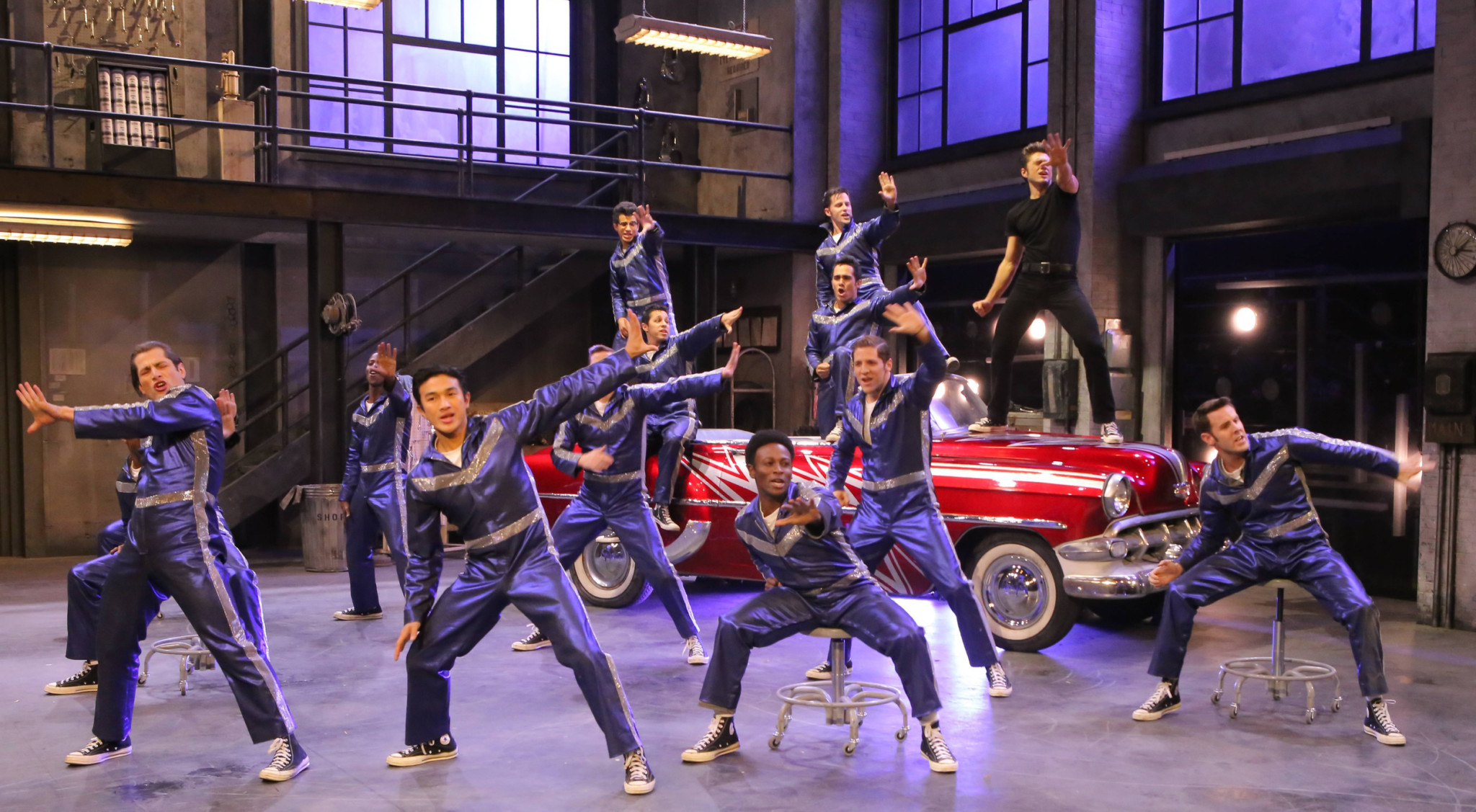 Michael Becker/FOX
Sorry about the chronically overplayed headline joke, but Twitter really was all about Fox's thrilling (if sometimes uneven) live production of Broadway gem Grease last night. Apparently, The Good Wife and some sort of sportsball were also airing, so good for them for going up against the double-edged appeal of a live TV musical that promised either the hate-watching heaven of Peter Pan or the giddy sing-along goodness of The Wiz. But since we're talking about the Internet, everyone had a take on whether Grease Live lived up to the hype…or was just a bunch of bunk.
It all started relatively promising…despite the fact that L.A. finally decided to have a crappy day.
Then the snark started.
Then it got weird.
And slightly sad.
But it was all in good fun.
Until Mario Lopez showed up.
Some character choices wowed us…
…While some of the throwback style scared us.
Keke Palmer's Marty soon became a fave.
As did "Those Magic Changes," one of the stage show's most under-appreciated ditties.
Aaron Tveit's "Sporty Danny" sure turned heads.
While the original tune for Carly Rae Jepsen's Frenchy hurt them.
Then Joe Jonas showed up for the big dance.
While Sandy's camera-shyness set off the theories—
—Which were soon forgotten once the amazingly staged National Bandstand Dance Off began.
And a day after losing her father, Vanessa Hudgens won raves for both her performance and perseverance.
But "the best dancer at St. Bernadette's" (aka. Cha Cha) did not…
….Even during the car race.
Sandy's identity dilemma inspired deep thought.
While the finale was simply inspired.
But, like the graduates of Rydell High, the end did leave us to worry about the future.